Bad Mistake by J.C.Harroway is a sexy bodyguard romance and the third story in the author's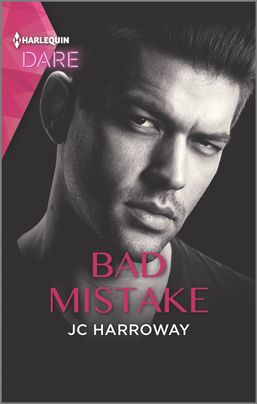 Pleasure Pact series, about 3 women friends who are determined to take charge of their own sex lives and indulge in sexy flings.
Brooke Madden is a model, socialite and businesswoman. And she's driving her bodyguard Nick Rivers quite mad. And not just because she won't obey his orders meant to keep her safe. No, she's driving him crazy in the lust department. Nick runs his own security company but he's decided that Brooke is a client who needs his own personal touch.
Brooke's last relationship ended in betrayal, but she can't help her attraction to Nick. And when they get caught together watching another couple get intimate, they discover a mutual kink in voyeurism and exhibitionism. Brooke wants to explore more with Nick, and he agrees so long as she'll take his orders for her protection seriously. Their consensual affair leads to some steamy nights – but can it last forever?
The author has delivered another intense and sexy read! Brooke and Nick are an opposites attract couple – she's all sunshiny and optimistic and he's brooding and serious. As expected there are several steamy scenes, and Nick likes to take control of sex so there are some BDSM elements (and a visit to a sex club). But they both have emotional scars from past relationships. Overcoming those is necessary to getting their happy ending. There's a sweet epilogue to tie together loose ends and the overall result is an enjoyable opposites attract romance.

Book Info:

Publication: Nov 01, 2020 | Harlequin Dare | The Pleasure Pact #3
The Pleasure Pact was my idea. All because I want Nick Rivers, my brooding, mouthwateringly hot bodyguard. All that control. All that restraint. Now in Milan, I have one chance with him—on his terms. He calls the shots. I deliciously surrender to every naughty, illicit moment. But Nick can't control what's happening between us…or what happens when he shows me who he really is.