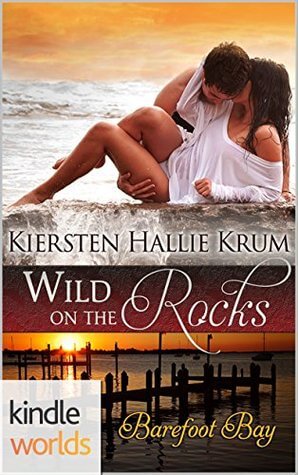 In Barefoot Bay: Wild On the Rocks by Kiersten Hallie Krum, just as Quinn's mixology business is picking up, she finds herself on the run. Witnessing a murder and barely escaping, Quinn finds herself in Barefoot Bay working at Casa Blanca resort. She hopes she's safe. The last person she expects to run into in Barefoot Bay is her SEAL ex-husband. On forced leave from the Navy, Jasper is helping out with security for a wedding and hoping for some relaxing down time on the beach once the job is done. Finding Quinn behind the bar at the resort is shocking and brings all the old feelings back. From lust to love to anger and hurt.
Neither of them has forgotten the other, and their marriage did not end well. The heat is still there between them, but the danger to Quinn is heating up too. Will they be able to trust in each other to move forward, away from danger and the past? Or is it too late?
I liked the general plot of Wild On the Rocks and that Kiersten throws the reader right into the action from the start. This strong start really drew me in quickly. As Quinn hides in Barefoot Bay and runs into Jasper there, the plot revolves quite a bit around their relationship, the lust they have for each other even if Quinn feels they can't be together, and how their marriage fell apart. As the story progresses, the relationship that Quinn and Jasper had and have is not an easy one. Both of them have a past that has affected how their perceptions, and a noticeable lack of communication outside of the bedroom made for a very rocky road! Add all this to the Russian mafia looking for Quinn, and it is a very up and down ride!
I had a difficult time connecting with Quinn. She's outspoken and seems to know no limits until it's too late. Thinking she could outsmart Russian Mafia seemed unbelievable to me as I read, and that she didn't tell anyone the danger she was in made it feel like she was putting more than herself at risk. And her ex is a SEAL! I got the sense she really cared for Jasper, but her actions didn't show this. I liked Jasper, I felt like I got to know him better…he was less of a mystery. As convoluted as their pasts were I liked who he had become. I felt for both of them, but Quinn felt more like a stranger. The connection between them is real though, and I did hope that things would somehow work out. Their relationship is the dominant with strong suspense flowing through.
I'd recommend Wild On the Rocks to romantic suspense readers.
Book Info: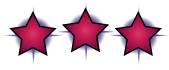 April 12th 2016 by Kindle Worlds
Wild on the Road
Driven by wanderlust and insatiable curiosity, Quinn Forrester views every new gig for her mixologist business as another chance for adventure. Until the night she wanders down the wrong hallway and witnesses a mob murder. After a week on the run, lack of funds and few options land Quinn in Barefoot Bay where she takes a job tending bar at the swanky Casa Blanca resort…and hopes no wise guys show up to make her sleep with the fishes. But nothing whacks a low profile like having your Navy SEAL ex-husband walk through the door—especially when he's the love of your life you left behind.
Wild on the Beach
Discovering his restless ex-wife at Casa Blanca—and still going by his name—is enough to drive Lieutenant Commander Jasper McQueen wild. When she ran out on their marriage, Quinn left him a broken man. Now with his career in jeopardy and his sexy ex-wife at hand, Jasper is ready to chuck responsibility and submerse himself in a hedonistic affair—all sex, zero emotions—with the woman he won't forgive and can never forget. And this time, when they're done, it'll be Jasper who does the leaving.
Wild on the Rocks
But a mob enforcer has tracked Quinn to Barefoot Bay. With her days numbered, Jasper may be her only shot at living through the night—if Quinn can get him to believe in her one last time.