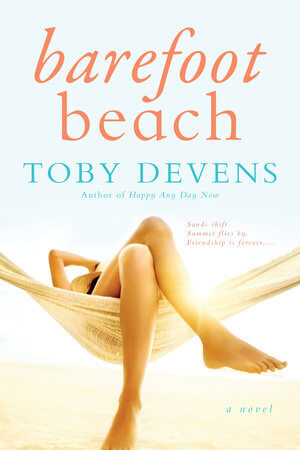 While I enjoyed Barefoot Beach by Toby Devens, at times I felt like there were too many things going on at the same time. This is the first book by this author that I have read. It was heartwarming, it has some memorable characters, and some funny and at times sad and scary situations. The main focus of this book is Nora, her 2 best friends, her son and a new love on the horizon.
Nora Farrell lost her husband years ago. They had a happy marriage, loved each other desperately and tried with everything they could to have a child. When they were unable to do so, they decided to be artificially inseminated. They raised their son in a loving stable home, never hiding the fact of his conception from him, always letting him know that they would always love him and support his decision to seek out his "donor dad" should he choose. So why this summer, after years of never wanting to find the man, her son makes a decision to rock her world, she has now idea.
But this summer holds more surprises for Nora, as the man that she has fantasied about, the man that has been off limits is finally free, wants to connect with Nora, wants to see what they can be together.
Nora's friends Emine and Margo have their own problems this summer, one is dealing with a rebellious teenage daughter, a overbearing mother in law and a husband that will not stand by her side, the other is dealing with the idea that her former professional ballplayer husband may be having a fling.
All of the angst and drama surrounding these three friends lends for some funny conversations, some sad truths, some shocking discoveries and shows just how strong the bonds of friendship truly are.
While I enjoyed this story, the concept and the idea of a female friendship story, at times there was so much going on that the story became a bit confusing at time. I was angry at times with Nora's son and his attitude towards the man that had captured his mother's heart. Seeing his disability and judging him for it without really giving him a chance. Margo was roll on the floor funny, adding comic relief while trying to hold her marriage together and letting her imagination run away with her. I enjoyed Emine's character. She was a strong woman that had to navigate the tricky job of raising a rebellious daughter and the respect of the culture that her family came from. Trying to find a happy medium and at times falling short.
All in all, this was a fun summer time read that will test the bonds of friendship, family and love.
Book Info: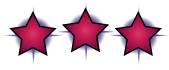 Published July 5th 2016 | NAL |
Spend a summer at the beach with this enchanting and emotional story about love, loss, and the powerful bonds of female friendship…
The beach house carried some kind of spell, concocted of—I don't know—salt air, sea grass and Old Bay seasoning that over the years had permeated its walls and floorboards. Whatever it was, the place cast fabulous magic.
For Nora Farrell, Tuckahoe, Maryland, isn't just a summer refuge, it's home—where she married the love of her life, decided to have a child, and has remained connected with her two closest friends. Even now, long after her husband's passing, Nora reunites with Margo and Emine every June….
But this year, challenges invade the friends' retreat. Even as Nora delights in teaching at her dance studio, she is shaken by the possible loss of her beach house…and by a tentative new romance. While Margo directs a musical at the Driftwood Playhouse, she finds her marriage on rocky ground. And Em, who relishes running her family's café, struggles to handle her rebellious daughter.
With their personal dramas reaching a fever pitch, the women will discover that it isn't only the beach that brightens their lives. Their bond with one another provides the ultimate magic.