Beauty and Her Boss by Jennifer Faye: Death is no way to start anything. Yet it does tend to change the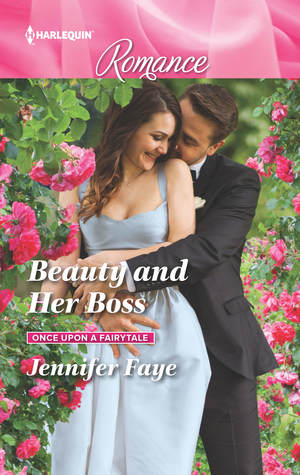 lives of those left behind. How, well that depends on the individuals'.
Gabrielle Dupre didn't take her aunt's death well, but she took it a whole lot better than her father. He went a little crazy, it was his baby sister after all. So Gabrielle knew she had to keep better track of him and she did, until he got arrested. She was at her wit's end but this one got her working for the one man she didn't know what to do with, the man who may or may not have killed her aunt.
Deacon Santoro couldn't remember what happened the night of the accident and that was killing him. Was he responsible for the death of a young woman? Or was it truly just a tragic accident? He didn't know, but he was so tired of everyone making assumptions. Why couldn't the police just realize the report and let everyone know if he was a murderer or not? Then a random "stalker" leads to him hiring a young lady… had he lost his brain as well?
Deacon and Gabrielle are together for a limited time, but forced to be with only one another allows for them to get to know each other well. Will they continue to fight their attraction? Or will they allow themselves to be taken way and into the light?
This was an unfortunate read. The characters were not believable or really even likable. The premise is good, but there were too many side plots that made little to no sense with the story so only served to take things away. Or make the story or characters less believable. The possibilities are there and the only thing that makes this okay is this is not typical Jennifer Faye work.
Book Info:

Publication: Expected publication: March 6th 2018 | Harlequin Romance | Once Upon a Fairytale #1
An innocent beauty, a scarred hero…Could she be the one to open up his heart?Handsome but guarded former Hollywood star Deacon Santoro prefers the confines of his mansion since an accident left him scarred both inside and out. But he promised to protect sparky beauty Gabrielle Dupre, his new PA. Can Gabrielle convince Deacon that love will give them the fairy-tale ending they deserve?