Beauty And The Brooding Billionaire by Donna Alward: Losing someone is never easy. It could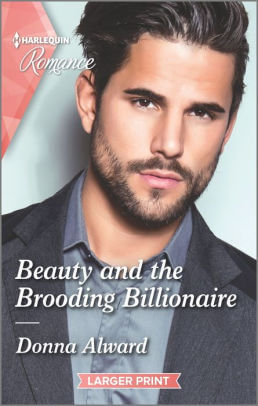 be a child, a friend, a parent, a lover; there are no easy answers on how or if you can "get over it."
Jessica Blundon is a painter. She is a woman and she is a friend. She had thought she was used to people leaving her life. Then the unexpected happened and she lost someone very dear to her. How would she ever be the same? How was she to move forward? Was it disrespectful to move forward? Jess just wasn't sure, until one day she decided to try.
Branson Black was an author so caught up in his own hype that everything other than his work tended to fall into the background, including his friends and family. Then one day after, a broken promise, his world changed never to be the same again. How was he to even think about moving forward? How was he ever going to get lost in any other worlds again? Was he to be trusted? Where was he to go from here?
A lighthouse, a painter and a grumpy Gus all meeting in Nova Scotia could lead to many different things. Add to the combination two people experiencing loss with one ready to try and move forward and the other unsure whether he even wants to? Well there are certain to be rough waters ahead.
This is the second book in this series though it can be read as a stand-alone. It is a good read and where it had the potential to turn into something heady and depressing Ms. Alward has done a remarkable job in addressing, very topically, death and moving forward from that process, all the while giving her readers a small insight into what that is like. The characters are well rounded, and likeable. The combination of the primary and secondary players is actually really well done and the focus on the relationship while bringing in the art is well played. It will be interesting to see how she brings the first two relationships forward when Cole comes into focus. Sweet, HEA but don't expect the heat in the bedroom or even out.
Book Info:

Publication: Published January 9th 2020 | Harlequin Romance | South Shore Billionaires, Book 2
Could this ray of sunshine…
…heal his frozen heart?
When Jessica Blundon's boat crashes onto the shore of reclusive widower Branson Black's private estate, they soon discover their mutual need for a hideaway…and attraction. Only soon their safe haven is threatened. Will they risk their fragile hearts for a future…together?