Behind Palace Doors by Jules Bennett is exactly the kind of read I want to loose myself in at the end of a busy day.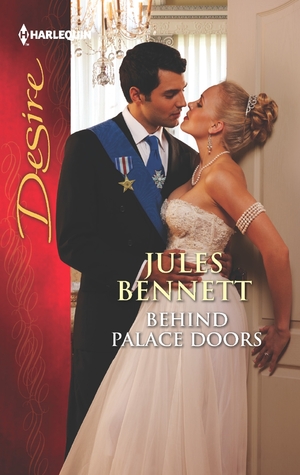 Victoria and Stefan have been friend since their teens and their friendship has only gotten stronger as the years passed. When Prince Stefan is faced with the dilemma of having to marry to secure the crown the only person that's forefront in his mind is Victoria Dane.
Tori and Stefan are the best of friends and they would pretty much do anything for each other, so when Stefan proposes to Tori it doesn't take much for her to say YES.
Even though Tori and Stefan have always been attracted to each other they have always valued their friendship and have been wary to cross the line and tempt fate into ruining their friendship. But Marriage gives them the perfect opportunity to be friends with benefits and boy do these two know how to have fun in and out of the bedroom 😉
She reached around, unhooking the unwanted garment and smiled. "Maybe not. We may just like being married to each other. This is the best relationship I've ever been in."
"You're just saying that to get me into bed," he told her, his hands coming up to cup her breasts.
"Yes, because it is so hard to get you naked and horny." She laughed.
If I were to crib about anything it would Tori's reaction to the conflict at the end. I understand the need for conflict in a romance to get to HEA and considering Tori has been hurt in the past I see why she reacted the way she did…but considering she and Stefan were best friends I would have liked to see her handle that a tad differently. Did Tori's reaction at the end mess the book for me? Absolutely NOT! Stefan more than made up for it in the end ☺
What I loved about this book was that the focus was solely on Tori and Stefan and their relationship. One could clearly see that they loved and cared for each much beyond one would for a friend even though they didn't quite realize it yet.
The writing was playful and sexy; the story had the right amount of emotional moments to make you ooh and awww as you read along!
"If you want to ride my bike, in any form of the term, let me offer myself to your services."
Victoria laughed, smacking his shoulder. "I'm so glad you're willing to sacrifice yourself for my work."
If you are a fan of friends to lovers Trope and love badboy Princess this book is a must read!
Rating: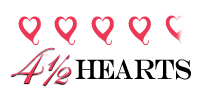 Book Info: Publication Date: March 5, 2013 | Series: Harlequin Desire (Book 2219) (Hollywood #3)
"I have a proposition for you."Their marriage has all the makings of a great romantic movie: a beautiful Mediterranean setting, a handsome prince and fantastic sex. Too bad it's not real. When Prince Stefan Alexander weds Victoria Dane, the agreement between friends is supposed to be in name only to secure his crown. But it doesn't take long for buried passion to erupt….Victoria gave up a lot for this seemingly fairy-tale life with Stefan, but all too soon she discovers she's fallen in love with the "Playboy Prince." Now Victoria must fight for what really matters. Because the one thing she can't give up is him.