Little Cowgirl On His Doorstep by Donna Alward is a sweet and charming romance novel that will leave you with a warm feeling.
Avery Spencer has always done the right thing, as the older sister she had to set an example for Crystal her little sister.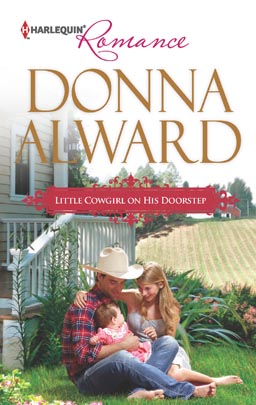 Only now that her sister has died leaving her in custody of her baby niece, doing the right thing and telling the father that he has a baby will not be easy.
Callum Shepard wants nothing to do with the woman on his doorstep or the baby she claims is his. All he wants is to be left alone in his misery. He thinks that he should have died with the other men on his army squat and that he doesn't deserve to live or to have a family. But now faced with a baby who looks a lot like his little sister when she was a baby, Callum knows that he has to take a chance. But first he wants solid proof that the baby is his.
Avery felt instant attraction to Callum from the first moment she saw him on her friend's wedding, only as always he first saw her sister Crystal. Only now the rugged and sullen rancher in front of her looks nothing like the man she met the year before which only makes him more attractive. But his withdrawal from Nell is not something she likes. She loves Nell and want to keep her for herself, but she knows that Nell deserves to have her father in her life.
Now Callum must decide if his solitude is more important than having the baby he dreamed of having close to him, for if he doesn't convince Avery to give him a chance to be with his daughter, she will take her half-way across the country away from him.
Playing happy family under one roof while Callum gets closer to Nell only brings Callum and Avery closer. And when Callum confesses to remembering Avery and actually admitting he would've preferred to have taken a walk with her instead of going to the casino with the others and her sister, he opens the door to possibilities neither of them want.
Avery does not want to risk her heart. She wants to know every step she takes and makes sure that it's going to be on solid ground, she doesn't believe that she is attractive enough for any man. While Callum sees the quiet beauty in Avery, he will have a hard time convincing her that he truly is attracted to her.
Callum and Avery will have many self-doubts, guilt, insecurities and pride to get past if they are to give them a chance of becoming a real family instead of two separate parents for the little girl they both love.
If you like sweet and charming romances with a broken hero who needs healing and a shy but strong heroine perfect for the job then you will like Little Cowgirl On His Doorstep by Donna Alward.
Rating: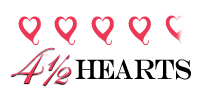 Book Info: Publication Date: March 5, 2013 | Series: Harlequin Romance (Book 4368)
Little cowgirl makes three
For Avery Spencer, the sight of rugged, sullen and dangerously sexy Callum Shepard is enough to set her pulse racing. Too bad she's only on his ranch to tell him that her adorable baby niece is his daughter!Reclusive rancher Callum is shocked to discover he's a father. But now Callum must learn to believe he 
does
 have what it takes to become a dad, and convince Avery that both she and baby Nell belong on the ranch—with him!