In Beneath Outback Skies by Alissa Callen – Paige Quinn and her father, Connor Quinn, own and operate Banora Downs, a farm in the Australian outback. They are in the midst of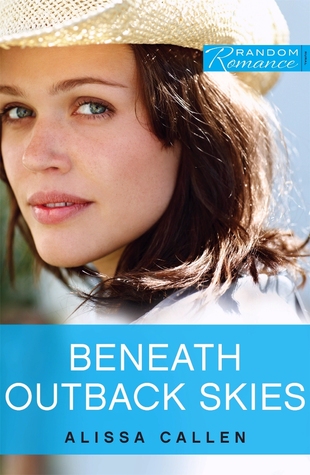 a five year drought…the worst the area has seen in many decades. They are struggling to keep the farm going and their livestock healthy. Tait Cavanaugh is a "pretty city boy" as Paige calls him. He shows up as a paying guest who needs to get away from the stresses of his life. In reality, Tait is the CEO of AgriViz, a business that focuses on making business plans to help farms stay afloat, and Connor has secretly hired him to design a plan for Banora Downs.
There is instant attraction between Paige and Tait but they are both reeling from previous relationships and are too stubborn to admit said attraction. Connor hopes they will both come to terms with their feelings during Tait's stay so his daughter will find some happiness in her life which is filled with constant work and stress. Connor also knows that Tait hides a secret regarding his true identity and upbringing, although he doesn't let on to Paige or Tait about this knowledge.
I enjoyed the suspense that Trait's secret (and Connor's) brought to this story as it adds another element to the romance; however we don't lose hope that Tait is a man with a good heart irregardless of his past. Paige is a very smart, strong and capable woman who knows what she wants: honesty, loyalty and true love. The author does a great job of bringing in each character's past bit by bit as the story progresses to give us an idea how they arrived at this place in their lives. The pace of the story moves perfectly. It allows the characters to develop their relationship without being hurried. I recommend this book to fans of romantic suspense, playful humor and a good old HEA.
Rating: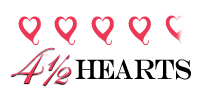 Book Info: Publisher: Random House Australia (January 30, 2013)
A captivating rural romance featuring an indomitable young woman determined to save her family farm, and the city-boy who is not all he seems…
Paige Quinn will let nothing and no one distract her from caring for her crippled father, Connor, and fighting for her remote, drought-stricken property, Banora Downs. Least of all a surprise farm-stay guest named Tait Cavanaugh, whose smooth words are as lethal as his movie-star smile.
Except Paige can't help noticing that, for a city-boy, Tait seems unexpectedly at home on the land. And he does ask a lot of questions…
It doesn't matter how much he helps out or how much laughter he brings into her life, she soon suspects he is harbouring a big secret – the real reason he has come to Banora Downs…