Black Tie Bachelor Bid by Karen Booth: Taylor Klein needs business advice from Roman Scott. As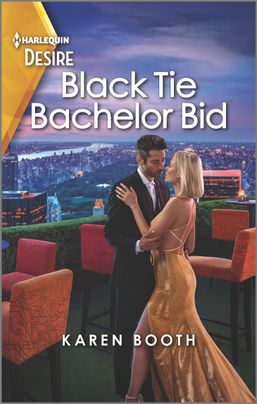 his attempts to get a date with the millionaire businessman's assistant were unsuccessful, she decides to attend a charity auction in which Roman will volunteer, and bid an obscene sum of money to go out with him. It's here that the sexual attraction between them kicks in and leads them to have an affair. But what will happen when the very secretive Roman finds his well-protected privacy threatened thanks to Little Black Book, a social account that has been uncovering high society's dark secrets?
Roman suffered a lot with the death of his first wife, especially when he discovers who she really was. Taylor, on the other hand, has been very unlucky in love, so she vows to stay away from men. Despite their reluctance, they end up having sex. And I say this instead of using the word "romance" because sex is the foundation of what Taylor and Roman have. The chemistry is there, of course, and the love story is decent, but the "love" that develops between them is not believable.
I confess that I skipped a few pages because the story of Roman and Taylor did not completely convince me (not to say it bore me for a moment). Yes, it's a Harlequin Desire book, who tends to have spicy romances and sexy scenes, but that doesn't mean that the plot has to be based solely on sex for three quarters of the plot. This blurs the original subject. Not to mention the famous Little Black Book factor.
Speaking of this social account, both Taylor and her best friends Chloe and Alexandra are determined to uncover the identity of the person running the account that has high society concerned. The mission is joined by Chloe and Roman's boyfriends; after all, none of them want the page to intrude on their lives, both public and private. This subplot is what saves the book: I found it interesting to see the different theories that are woven in the search, given by the three friends and the boyfriends of two of them.
Being the second book of the Little Black Book of Secrets trilogy, it fulfills its role well in continuing the search for the identity of the author of the account. However, the main story, Roman and Taylor's, lacks credibility, although the last four chapters are fantastic and the ending is great. But four good chapters are not enough to make a story memorable, don't you think?
Book Info: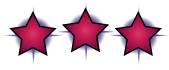 Publication: April 26, 2022 | Harlequin Desire | Little Black Book of Secrets #2
Going once, going twice…and falling straight into her bed? A bachelor auction gets out of hand in the second Little Black Book of Secrets novel by Karen Booth!
I paid quite a lot for time with you
and I intend to get my money's worth.
Romance is not on socialite Taylor Klein's mind when she wins a night with super-sexy Roman Scott in a charity bachelor auction. Buying a date is the only way to meet the famously reclusive hotelier—and pick his brain on how to launch her dream boutique hotel. Besides, Taylor's done with romance. But sticking to business gets tough when their sparks explode into passion. And even tougher when the notorious gossip account Little Black Book threatens to expose all their steamy secrets…
From Harlequin Desire: A luxurious world of bold encounters and sizzling chemistry.
Love triumphs in these uplifting romances, part of the Little Black Book of Secrets series:
Book 1: The Problem with Playboys
Book 2: Black Tie Bachelor Bid
Book 3: How to Fake a Wedding Date