Today it is my pleasure to Welcome author
Sean D. Young
to HJ!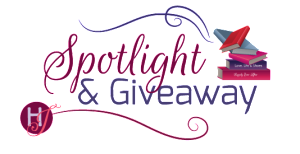 Hi Sean and welcome to HJ! We're so excited to chat with you about your new release, Secrets From The Heart!

Hi everybody! Thanks so much for having me.

Please summarize the book a la Twitter style for the readers here: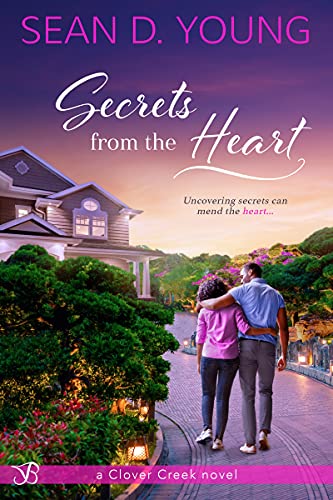 Charming small-town romance, it'll take a miracle to dissolve the decades-old feud between the Bennett and Davis families. But as Franklin Bennett and Kira Davis uncover shocking family secrets, it might just take the love growing between them to set things right.

Please share the opening lines of this book:
It probably seemed silly, but Kira Davis had never been so excited about voicemail messages. And not just one—she had six. Hopefully all of them in response to her job posting for inn manager at her family's boutique hotel. After her long-time manager had to leave without warning two weeks ago, Kira had been pulling double duty, trying to run the Red Rose Inn alone. She needed help, and fast.
Please share a few Fun facts about this book…
Franklin is named after soul singer Aretha Franklin.
The inn is listed in the National Register of Historic places
The inn was listed in the Green Book (The Negro Travelers Green Book)
Both families loved lemon cake
What first attracts your Hero to the Heroine and vice versa?
Even though they both knew they should hate each other, they actually bond over the feud between their families. Once they embrace their attraction for each other, they team up to squash the feud once and for all.

Using just 5 words, how would you describe Hero and Heroine's love affair?
Sweet, emotional, forbidden, complicated, heartwarming.

The First Kiss…
Franklin kissed her on the forehead a few times, but she kissed him on the lips first.
"Hey babe," he replied, bringing her flush against his body.
Kira didn't wait for him; she stood on the tips of her toes and placed a gentle kiss on his lips.
"What was that for?"
"Either you're special or I haven't been out on a date in so long, I'm overly excited," Kira said, joking with him.
She watched his facial expression for a moment. "I'm kidding, Franklin. I'm kidding."
Without revealing too much, what is your favorite scene in the book?
I love music and dancing, so my favorite scene was after the rotary club party.
"Looks like you've got a hit on your hands Ms. Davis."
"It was a wonderful party and those folks danced like they were in high school." Kira laughed. "I was even in the corner doing my thing."
"Well, we can do it right here, if you want." Franklin said before going over to the box and hitting the switch to change the song. He came back and reached for her hand.
"Franklin, no. It's late."
"I know, but come on and dance with me," he said, a wide grin on his face. "Show me what you've got."
The song that came on was one that she'd heard several times on the reruns of Soul Train. She started moving her feet and Franklin followed. They were laughing and dancing on the wide wooden floor. The only two people in the room. Soon the song ended and one with a slower pace came through the speakers.
Franklin gently took her hand and pulled her to him.
"Oh, my god. He smells so good," she thought to herself as she rested her head against his shoulder.
Kira hummed the words of the song and soon she heard Franklin singing it as well. Their eyes met and before she knew it, she'd closed her eyes once she saw his head descend. She didn't move away; it was actually more of an anxiously waiting.
"He even tastes good too."
Kira had to think quickly before she was consumed by the moment. She could have stood there in the middle of that floor until the sun rose in the morning kissing Franklin, being in his arms. You'd better chill. In three months, he'd be gone.
If your book was optioned for a movie, what scene would be absolutely crucial to include?
The scene in the attic between Kira and Franklin. It's the beginning of the breakdown of their relationship.
Here is a snippet.
Kira bristled. Did he really just say the problem is my family?
"She was in his car, Franklin. You have to remember that fact."
"It doesn't mean that he killed her. I know that you know that."
"I'm just saying. He had to have some involvement."
Readers should read this book …
I love writing about families, so doing a story about a family feud was intriguing and emotional because of the feud's origin. I believe that readers will relate to Kira and Franklin and their family dynamics. People hold on to grudges and unforgiveness. Once you add falling in love with the supposedly wrong person can pose an even bigger issue within the family unit. Knowing that both families have worked for decades to have something to pass down from generation to generation is always heartwarming. I hope that this story shows how you can still move beyond past hurts and see the truth in a terrible situation.
What are you currently working on? What other releases do you have planned?
I'm working on Weekend Girlfriend which is book one in the Love and Justice Series.It's the story of a fake relationship between two best friends, but it's just for the weekend. Can they play by the rules? We will see on September 1, 2022.
Thanks for blogging at HJ!
Giveaway: Giveaway $10 Amazon gift card + ebook copy of one of my backlist titles
To enter the giveaway: 
To enter Giveaway: Please complete the Rafflecopter form and Post a comment to this Q:

What's your favorite Aretha Franklin song? and How important is family for you?
Excerpt from Secrets From The Heart:
"Sorry, I'm late," she said walking into the room.
Franklin stood and pulled her into a hug, and she squeezed him tight.
"What's the matter?" She asked, sensing that the hug was more than a greeting. He had something on his mind.
"I tried to talk to my father this morning, but…" he dropped his arms and stepped back. "I got nothing. I mean he wouldn't budge."
Kira reached out and grabbed his hand and squeezed it. "Don't feel bad, I tried with my aunt too this morning and like you, I got nothing. Nada."
Franklin sighed. "What is going on?" He turned away from her only to come back. "What about us?" He said, pulling her flush against his chest. He stared down into her eyes.
Kira didn't know why when he looked at her in that manner, she always felt like he was boring into her soul. She felt her lips part, her mouth ready for his kiss. Her eyes fluttered closed.
It was light as a feather and felt like it ended as fast as it started. He surrounded her with his embrace. "It's so complicated when it doesn't have to be," he whispered.
Kira had the same thought. They wanted a relationship but can't be comfortable with their family's drama. Putting the whole feud to rest is the only way they would truly be free to love each other.
Kira took a tiny step back, stood on the tips of her toes and kissed Franklin. "We haven't played all our cards yet. I'm not ready to give up. I've got some questions of my own."
Excerpts. © Reprinted by permission. All rights reserved.


Book Info:
Taking over her family's charming and historic Red Rose Inn is a dream for Kira Davis—even if it means the extra stress of knowing the entire Davis clan is watching her every move. But ignoring her family's wishes and hiring too-handsome Franklin Bennett as her temporary new manager might be a huge mistake…given their families' decades-long feud.
Yet attraction still sparks between them, proving to ex–army engineer Franklin there's something real beneath the surface. Something hopeful. Something unmistakable. But pursuing Kira could prove dangerous for a man with an uncertain future.
Now Kira and Franklin are caught between an ancient family feud and their feelings for each other. The only way they can love each other is by unraveling the terrible truth about what happened back then…and hope that love is strong enough to mend the break from so long ago.
Book Links: Amazon | B&N | iTunes | Goodreads |


Meet the Author:
Whether her books are set in a small town or the big city, Sean D. Young loves writing sweet and spicy books that end in happily ever after.
Website | Facebook | Twitter | | Instagram |