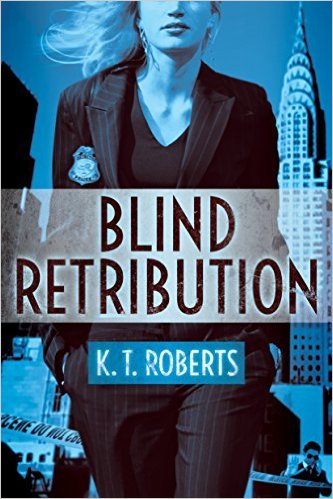 In Blind Retribution by KT Roberts, NYPD detective Maxine Turner is a good cop willing to do anything to see justice served. However, there's something about her latest case, of a car bomb killing the wife of a prominent heart surgeon that has her needing to defend her investigation. Since private investigator, Cory Rossini, is determined to prove his friend didn't commit the crime after she arrests the man. Can they work together to find the truth, or will Maxine end up ruining an innocent man's life?
She leaned over toward Riley. "I wonder what he's doing here?"
"Why? He's an officer of the court…or was, but I'm sure he's still okay being in here."
"I've never seen him here," Max commented.
Riley laughed. "And you come here so often that you'd know how frequently he's here?" She blew him a raspberry. "I must say, though, judging from this serenade, this guy's got it bad for you, Max," Riley quipped.
"No he doesn't." She flicked her hand in the air. "He's just trying to get on my good side so I'll be convinced Hughes is innocent."
This is the second book I've read by KT Roberts, and although I did like it in the end, it took me a while to get into because of the plot twist concerning Max's partner. Why did the author feel the need to do what she did to Max by giving her a new partner? Why did the author do what she did to Max's original partner? It left me a little befuddled, but once I got over it, I really got into this story due to the hero and his determination to win the heroine over and help his friend by proving that Max arrested the wrong man.
With the dialogue, I loved the intensity due to the investigation, of why a prominent surgeon's wife and others were killed. The reasons prove people will do anything to keep a secret from coming out. Yet, in saying that, I thought the dialogue between the main characters when it came to their growing relationship was a tad frustrating. In the way, of the hero making his intentions clear on what he wanted to happen between them so early in the story. Why was the hero rushing her into seeing what would happen between them? Where was the build-up to show the heroine that he's different from other guys? Max is a cop. It isn't easy for her to trust someone straight away.
"I've never had anyone say such nice things to me, and sometimes it feels like I'm dreaming and it's not reality."
"Does it scare you?"
"A little."
"In what way? Like I'm being insincere?"
As for the main characters, I really liked Cory. He's persistent, charming, and I liked how he's willing to do anything to help his friend. No matter how sneaky he has to be and how annoyed Max gets with him when he does something she doesn't like. However, it took me until the investigation started to get really interesting, and pieces of the puzzle, as to why the victims were killed to warm up to the heroine. She's a talented and smart cop, and yet, it felt like she was taking the easy way out in arresting Cory's friend. I kept thinking: why wasn't Max investigating more? Why did it take until Cory had something worthwhile for her to pursue? How could she arrest someone when the evidence wasn't completely solid for a conviction? It just didn't seem like something Max would do the more I read of her back story. In fact, she was definitely the kind of cop that always got the right man no matter how hard she had to investigate.
Overall; I did like this book where the romance started out with palpable potential, which grew until I was convinced that these two were good for each other. The way this story ended was a complete surprise when it came to the killer, as to were the reasons why the killer was so determined to commit murder. How could a woman's desire to prevent her daughter's death set someone on a path of revenge? I would recommend Blind Retribution, if you enjoy where a heroine cop is challenged by a PI hero to pursue a case more and they find love along the way.
Book Info: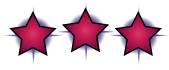 November 29th, 2016 | Montlake Romance |
It should have been an open-and-shut case. When a car bomb explodes, taking with it the wife of a prominent heart surgeon, NYPD detective Maxine Turner is sure she has arrested the right suspect—until Cory Rossini, a private investigator, begins muddying the waters. Max already has enough to deal with: her longtime partner is retiring, her latest case is suddenly anything but simple, and she now has a troubling attraction to a man who is proving to be annoyingly persistent.
Having taken on the task of proving his friend's innocence, Cory isn't about to drop the ball—no matter how distractingly beautiful he finds the detective assigned to the investigation. When his sleuthing turns up other homicides connected to the cardiology department, including a young woman whose throat has been slit, he convinces Max that they should work together. And as they delve further into the vicious murders, they search for the one lead that will steer them straight to a killer…