# Blocked. – A Social Media Love Story by Savannah Thomas: Set in Portland Oregon, which by all accounts appears to
be one rainy place, #Blocked unpacks the soul mate-ish romance that brews after Bo Blaine, son of a multi-million dollar investment mogul, and Winter Smith, social media influencer cross paths at the opening night event of his future wonderland bowling alley. Our two Insta-famous lovers are immediately drawn to each other, yet when Bo makes the effort to reach out to Winter after their initial meeting, he discouragingly finds that she has blocked him across all platforms, no doubt in response to his less than savoury reputation. Having recently exited an abusive relationship, Winter suffers some form of PTSD and is understandably resistant to enter another wherein her sense of self could be destroyed at yet anther man's hands. But as fate, or her best friend Mia would have it, those that are destined to be together, will always find a way.
#Blocked initially presented as a satire, or at least a tongue-in-cheek view of Social Media and how it is we came to have 'influencers' as a job title in our lives. But by the close of the 4th chapter, it was evident it was taking itself seriously, which in many ways was a little disappointing because it had all the markers of being a fantastic parody of our tech influenced world – or at least a 20s something generation who literally make no sense when they communicate. And whilst the romance was sound, if not a little cliched, there were so many elements that were by and large incongruous. For one, the characters appeared to have the cultural capital that is typically of the thoroughly educated middle class, wherein they all had a rich appreciation of visual arts, literature, and philosophy. However, their vernacular and dialogue was mostly incoherent gabble, and would have been better placed in a Boganised high school for the strangely rich. Furthermore, so much of the character backstories weren't described to give credence to their motivations and behaviour, particularly with regards to Winter. This was paramount through her bizarre relationship with her mother who seemingly encourages Winter's narcissistic and antagonist ex-boyfriend Lyle to further perpetuate domestic violence against her.
There were however, a handful of incredibly funny and laugh out moments wherein the incongruity just kind of worked for a beat or two and there were aspects of both Bo and Winter that were quite likeable, most notably were the Animal Rescue scenes. Despite the often weird dialogue, it was clear that both Bo and Winter could actually use their ill-begotten fame for a genuinely good cause.
Given this is the first novel in a series, it's highly likely some of the unanswered questions and the nonsensical aspects will be addressed throughout the rest of the series to ensure enthusiasm for the duo remains high. Overall, this is a relatively amusing read with tonnes of potential. Naturally, it may have been more fully realised if it had of shifted genres and played it's hand as comical social commentary – or perhaps, and I can only hope, that that is where it is heading!
Book Info: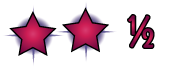 Publication: 29th November 2020 | Satin Romance | A Social Media Love Story #1
Fashion influencer, Winter Smith, portrays a picture-perfect lifestyle to her many followers. In reality, she's plagued by anxiety, panic attacks, and the memories of an abusive past relationship. Winter's best friend Mia, a health and fitness influencer, finally convinces her to get out of the house and attend the grand opening of a hipster-tech bowling alley in Portland, Oregon. There she meets the charming, tattoo-covered owner, Bo Blaine. No matter how hard she resists, Winter can't deny the electricity between them.
When Bo Blaine, the youngest member of the powerful Pacific Northwest Blaine family, meets Winter Smith, he's instantly infatuated. Their connection is undeniable, but when he tries to contact her again, he hits a brick wall. Email. Phone. App. Every social media platform. BLOCKED. Bo has worked hard to shake his "bad boy" reputation, but he knows that anything posted or written about him online will be there forever.
How can Bo convince Winter that he's more than his digital footprint? And if he ever does get unblocked online and IRL, will the demons of both of their pasts derail what they could have together?