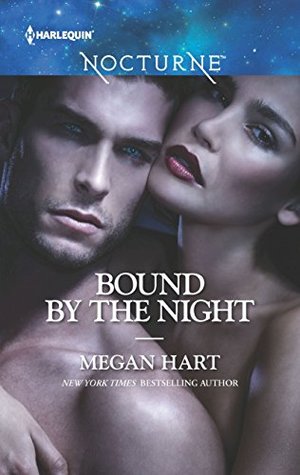 Bound By The Night by Megan Hart is composed of three novellas: Dark Heat, Dark Dreams, and Dark Fantasy. The stories focus three characters, Monica, Stephanie, and Jase, all of whom work for a group called the Crew, a group that chases down paranormal creatures and attempts to explain unexplainable events.
Dark Heat is Monica's story. She's sent to Paul DiNero's home, where he keeps a collection of wild animals. Something is killing off the animals and he asks the Crew to investigate what it is. At the property she meets Jordan Leone, the main caretaker of the animals, but he's hiding a secret of his own. Monica needs to figure out if it's Jordan taking out the animals or if there's another, more dangerous, creature lurking about.
Dark Dreams is Stephanie's story. Stephanie has the ability to enter the dream world, called Ephemeros. Her current job for the Crew is infiltrating the dream world to discover who is entering the dreams of people in order to get information to wipe out their accounts. She works with Kent Gordon, manager of the credit union where the affected accounts are located. When Stephanie comes clean with Kent about how she's really tracking the thief, he needs to decide if he will embrace her explanation of her skills or not.
Dark Fantasy is Jase's story. He and his partner Reg are assigned by the Crew to a case of unexplained occurrences. One man claims he was attacked by King Kong, another claims flying monkeys. Reg and Jase are cornered in an alley by a group of zombies. While trying to figure out what's going on, Jase meets Chelle, who is a writer. When Jase starts having strange dreams featuring Chelle, dreams that feel too real, he begins to wonder if she has something to do with the strange happenings. When a couple claims their dog was nabbed by a dinosaur, Jase knows he needs to figure out what's going on before someone gets killed.
While in the midst of each investigation, the members of the Crew manage to not only figure out their mysteries, but they find love as well. At times I felt the stories were a bit rushed, and I would have liked to have gotten to know the characters better than I did, but overall I liked the novellas.
This book would be for those who enjoy paranormal books, especially those that go beyond the standard world of shape shifters.
Book Info: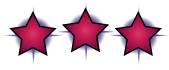 March 1, 2016 | Harlequin Nocturne |
Monica Blackship hunts down creatures that shouldn't exist. Stephanie Adams has the power to shape nocturnal visions. And if it's weird, Jase Davis is on it. They're all members of the Crew, an international consortium devoted to explaining the unexplainable. In this enthralling trilogy, these intrepid investigators face a daunting array of paranormal dangers, from deadly cryptids to dream thieves. They're ready for ghosts, monsters and other strange phenomena. But is their greatest challenge distinguishing reality from fantasy, or separating work from pleasure?