Captivated by the Brooding Billionaire by Rebecca Winters: Kismet. Fate. Destiny. Sometimes you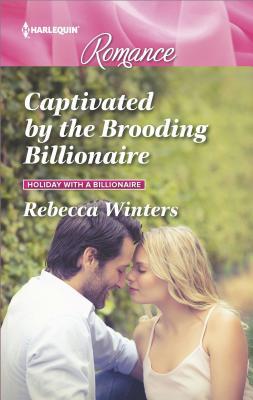 have to go through some pretty terrible things to have that one moment when you know everything is going to be amazing, but it's never going to be the same.
Abby Grant had that happen, the rough, the terrible, the I don't know what I'm going to do moment. Then she changed her life, took a sabbatical, changed her hair and left the country. She was going to refind herself while looking for one of the worlds undiscovered works by Lord Byron. So off to Switzerland she must go.
Raoul Capet Regnac Decorvet was tired of all the stress and insanity of his family. One day he was going to stand up, make them listen and make things better, but right now, status quo was fine, right? He had, after all, lived with it this long. He did have pressing business though, he needed to sell his Uncle's estate and clear the personal belongings out.
Life can change in an instant though and when Raoul laid eyes on Abby he knew that everything was about to change. Where would they be at the end of the ride neither could say as they had a lot of speed bumps with their pasts and his family, but they both knew their journey would forever change them.
This is the start of a trilogy that revolves around three ladies rediscovering themselves and love in Europe. This particular story is a bit choppy though. While you are always clear in whose perspective you are getting the story from it does tend to jump from Raoul to Abby and back again without much transition or ease. The story outline itself lends itself well to a romance and the character's baseline's are great, again though the flow of the writing makes it more difficult to get fully vested into the story. There is a happy ending though which at least is a wonderful way to end.

Book Info: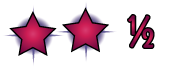 Publication: April 3rd 2018 | Harlequin Romance |
On Holiday with a BillionaireBut can their love last a lifetime?Whisked away to his French ch0/00teau by brooding billionaire Raoul Decorvet, Abby Grant is falling in love for the very first time. But dare she give her heart to a man who has never gotten over the loss of his wife? If he wants to keep her, Raoul must show Abby that his heart truly belongs to her!