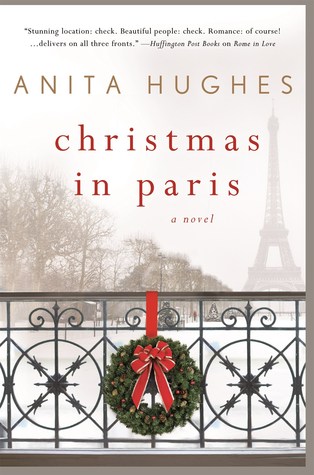 In Christmas in Paris by Anita Hughes, This Christmas was supposed to be the beginning of Isabel Lawson's new life with her fiance Neil as they were to get married and travel to beautiful Paris to honeymoon. But realizing that they were wrong as a couple, she canceled the wedding days before the big event. So Isabel finds herself traveling to Paris alone, ready to stay in the suite at the Hotel de Crillon and figure out what's next. But a chance encounter with the man staying in the suite next door, and the predictions of a fortune-teller on the Paris streets changes everything for her.
'That's why she had to listen to the fortune-teller; love and marriage were so confusing. She couldn't make the decision by herself.'
Alec still isn't quite sure what happened to end his engagement with Celine but he's hiding out in the paid for hotel suite while he contemplates what it all means. What he should be doing is finishing new sketches of Gus the Cocker Spaniel for his upcoming children's books but his attention is soon drawn to lovely Isabel next door. Alec is definitely not looking for a new relationship. He's barely started dealing with his recent break up. But he feels something so strong for Isabel that it just might be the start of something wonderful.
'He wanted to tell her that when you were really in love, you felt it in every bone in your body. You couldn't stop thinking about the person and all you wanted was to be together. But she was desperate to believe the fortune-teller and wouldn't hear his advice.'
Christmas in Paris was a novel filled with lots of holiday splendor and was rich with details of everything from food to famous stores to historical Parisian locales. It was also a fanciful romantic tale that had a bit of magic sprinkled in for good measure.
I think Christmas in Paris will be a story that will either click with readers or it just won't work. In my case, unfortunately, there were a few too many elements that didn't work for me. Not to say that it was a 'bad' book of course. It was clearly written with a nice flow to the scenes and the pacing was perfect. It just felt like this was more of a guidebook to Paris, with everything French you could ever imagine being intricately explained, but with a hint of romance thrown in. And I admittedly was a little overwhelmed with the sheer amount of specifics and name-dropping when Hughes described the background in every scene. (A food platter wasn't just a platter, it was a Limoges, etc.)
I did really like Alec and thought he added a bit of sarcasm and wit to the mix. He seemed more levelheaded than Isabel did as she chased after the dream the fortune-teller planted in her head. And I especially got a kick out of Gus, the cocker spaniel character Alec created and illustrated in his children's books. They were quite the duo and I think Alec used Gus's illustrations to act out the emotions he was dealing with at the time. That was where I could really sense genuine emotion, was from Alec, his inner monologues, and in his sketches of Gus.
Isabel was a bit more difficult for me to connect with. For some reason I couldn't get past the superficiality of her relationships and even in her thoughts. She wasn't broken up about her failed engagement and seemed very quick to believe the fortune-teller and begin hunting for a French aristocrat to marry. I did like that when we saw Isabel in some flashback scenes, she was looking for something stable and thought she had it with Neil. But it seemed like everything after she went to Paris was based on status, cost and beauty. Not substance. I tried to view things as though she was simply a hopeless romantic, but I still didn't necessarily agree with Isabel's choices along the way.
Even though I was hoping for more depth, Christmas in Paris was still entertaining and was definitely pure escapism. So for readers who want to be completely swept away in a rich world filled with luxury and wrapped up in instant romance, this might work for you.
Book Info: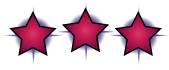 Published October 4th 2016 | by St. Martin's Griffin |
Hughes will fill your heart with the sights, sounds, and flavors of new love, glamorous fashion, and decadent holiday cuisine.
Isabel Lawson is standing on the balcony of her suite at the Hotel Crillon as she gazes at the twinkling lights of the Champs Elysee and wonders if she's made a terrible mistake. She was supposed to be visiting the Christmas tree in the Place de la Concorde, and eating escargots and macaroons with her new husband on their honeymoon. But a week before the wedding, she called it off. Isabel is an ambitious Philadelphia finance woman, and Neil suddenly decided to take over his grandparents' farm. Isabel wasn't ready to trade her briefcase for a pair of rubber boots and a saddle.
When Neil suggested she use their honeymoon tickets for herself, she thought it would give her a chance to clear her head. That is until she locks herself out on the balcony in the middle of winter. Thankfully her neighbor Alec, a French children's illustrator, comes to her rescue. He too is nursing a broken heart at the Crillon for the holidays. With a new friend by her side, Isabel is determined to use her time in the city of lights wisely. After a chance encounter with a fortune teller and a close call with a taxi, she starts to question everything she thought was important.
Christmas in Paris is a moving and heartwarming story about love, trust, and self-discovery. Set during the most magical week of the year, the glorious foods and fashions of the most romantic city in the world are sure to take your breath away.