Claim Me, Cowboy by Maisey Yates: One perfectly perfect (on the outside) billionaire and one hot mess of a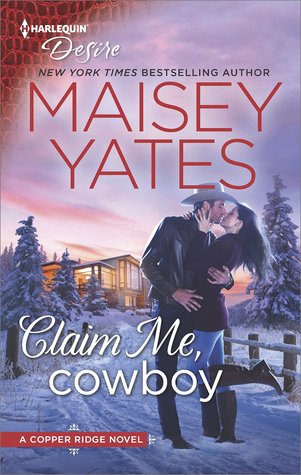 young woman combine into the perfect combination to scare his family, right?
Danielle Kelly wasn't sure what else to do. What was she getting herself into? All she knew was that she needed money and that this seemed like the perfect plan to get everything that she needed while staying safe and being able to take care of planning a little further than the next paycheck.
Joshua Grayson wasn't sure what he was expecting when he decided to scare his family into butting out of his life. But he was fairly certain he wasn't expecting this waif and her bundle. She would do though, and do perfectly, then he could get back to doing what he was good at and his family would just leave him alone, right?
Best laid plans and all that, well we know that saying now Joshua and Danielle are realizing the outside wasn't what the inside was holding. Now that they know that though what are they going to do about it?
Ms. Yates has brought her readers back to Cooper Ridge, though this does read more like a stand alone than part of any series. Loving the plot line there were so many places that she could have gone and somewhat did go. The problem was that it didn't seem to do more than scratch the surface. This is one that could have used some more pages and with Ms. Yates writing it would have been sprinkles on a wonderful home churned ice cream cone. It's a good novel, but just feels like it's missing a little bit of something.

Book Info: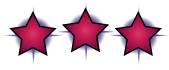 Publication: Published April 3rd 2018 | Harlequin Desire | Copper Ridge: Desire #4
Wanted: fake fiancée for a wealthy rancher
Benefits: all your dreams come true
#1 Rule: don't fall in love
The woman on his doorstep is brash, independent and holding a baby! His father won't approve, which makes her perfect for Joshua Grayson's scheme. He'll pretend he's marrying unsuitable Danielle Kelly to keep his father from meddling. He won't be tempted to touch her, to claim her…or to fall in love.