Claiming His One-Night Child by Jackie Ashenden is an exciting and passionate revenge romance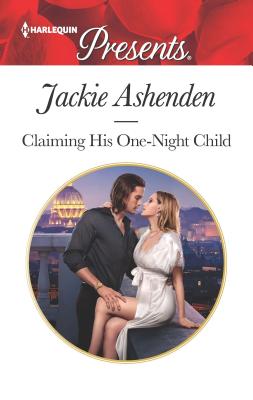 with an unexpected pregnancy to up the stakes on the way to a happy ending.
Exiled Italian royal prince Dante Cardinali is used to waking up with beautiful women, but they usually aren't holding a gun to his head. This one though, a petite blonde with an expression of desperation and vulnerability is clearly torn by what she wants to do and what she is able to do – and it turns out a revenge killing isn't in her wheelhouse.
Stella Montefiore had promised her father that she was up to the task of exacting revenge on the Cardinalis whom her family holds responsible for her brother's death. But when she can't go through with it, she further humiliates herself by succumbing to Dante's seductive ways and ending up pregnant! When Dante tracks her down in a rundown tenement, having not been able to forget her, and discovers her condition, she thinks of another way to get revenge. His interest in the child is commendable but his attraction to her hasn't waned at all. If she can get him to fall for her, she can break his heart the way his family broke hers. But what happens if she falls in love with the man she's supposed to hate?
Jackie Ashenden writes sizzling chemistry and is at her best in an enemies to lovers romance so Stella and Dante light the pages on fire with their unwanted attraction. There are several sexy scenes that crackle with sexual tension and Stella succeeds in throwing Dante off kilter as she makes him lose control in ways that have never happened to him with another woman. The fact that she's carrying his child gives him a possessive need to take care of her too, much to his annoyance.
Much of the story is the give and take between them as they struggle with deep emotions. Dante thinks a marriage of convenience for the sake of the baby will keep him from getting too involved. Yet he finds himself sharing his deepest secrets with Stella, and her in turn with him. Family drama and emotional baggage from their childhoods drive them into each others arms for comfort and lead to revelations that will force them to understand the stakes involved. Dante makes some mistakes that he has to rectify in order for them to get their happy ending. It's a sensual, dramatic and intense romance!
Book Info:

Publication: July 16, 2019 | Harlequin Presents | Shocking Italian Heirs #2
He's the billionaire she loves to hate…
And now she's having his baby!
Notorious Italian playboy Dante Cardinali lives life on the edge. So when Stella Montefiore dramatically confronts him, vowing to settle a family vendetta, he's intrigued by her bravery…and enticed by their passionate attraction! It explodes into an intense and sizzling encounter…that leaves innocent Stella shockingly pregnant! Now to claim his heir, Dante must marry this dangerously alluring woman…