Today it is my pleasure to Welcome author
Lexi Ryan
to HJ!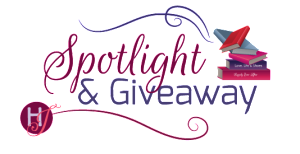 Hi Lexi and welcome to HJ! We're so excited to chat with you about your new release, If It's Only Love!
To start off, can you please tell us a little bit about this book?: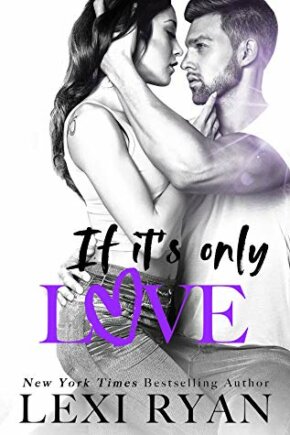 Absolutely! If It's Only Love is the sixth standalone book in The Boys of Jackson Harbor
series. It's a second-chance romance about Shay, the Jackson sister, and her brother's
childhood best friend, NFL quarterback Easton Connor. He's back in town and ready to fight for another chance with her—but as far as Shay's concerned, he's already had his last chance.
This is a story about family, sacrifice, the hard choices in life, and the kind of love that
transcends time and circumstance. (And can you tell I absolutely LOVE it??).
Please share your favorite lines or quote(s) from this book:
"I wonder if she calms him when he's stressed. I wonder if he's ever wondered if there's
something wrong with the way he was made, only to have her put a hand on his arm and make
him feel like he's whole, like he's enough." -Easton Connor
What inspired this book?
The whole Jackson series is inspired by my love of big families—I'm the youngest of seven, so I'm totally biased—but Shay's character was largely inspired by my time in academia and my mixed feelings about that professional space where I spent so many years. Shay is finishing her dissertation and some of her doubts about a life teaching at the University-level
mirror my own experiences.
How did you 'get to know' your main characters? Did they ever surprise you?
I'm a pantser, which means I get to know my characters as I write. I love this part of the process. Easton surprised me with a certain New Year's Eve scene . . . I didn't intend for that to happen but he had other plans.
What was your favorite scene to write?
There's a scene in the bar where they're fighting and end up in a back office. Easton tries to walk away but Shay's not having it. I'm not sure I ever wrote a hate-screw scene before, but I had a LOT of fun writing this one.
My hand's on the knob when she says, "East. Stop."
I turn back to her, just like she knew I would, and she's right there. She pushes me against the door with flat palms to my chest. Then she has a hand in my hair and is tugging my mouth down to hers. And the taste of her . . . F*ck. She's better than I remembered, and as soon as those lips part under mine, I'm all in—kissing her with more intensity than I've ever kissed anyone.
Our mouths are eager, desperate, nipping and stroking. This isn't making love with our mouths. If there's a kissing equivalent to f*cking, this is it. Her hands tangle and tug in my hair and she presses herself against me like she's trying to mold us together permanently.
But I'm too damn tall and I need her closer. I grip her behind her thighs and hoist her up. I spin to press her against the door, and she hooks her feet behind my back, locking us into place, right where we match. She rocks into me, and Christ. So good. Her body. Her hands. Her mouth. Everything. All over.
I know what she's saying. It didn't end for her either. She feels something when I'm close. Despite my mistakes, she's never stopped wanting me.
Clinging to my self-control, I try to slow the pace, stroking a hand up her side, caressing the curve of her breast with my thumb. She tugs harder at my hair and bites my bottom lip until it stings. I'll give her whatever she wants. This girl could ask me to bleed out, and I'd be helpless to deny her. In seconds, my rhythm matches hers. I'm wild, frantic. I'm terrified she'll walk away again.
What was the most difficult scene to write?
This book includes scenes from the past, including a scene where Shay visits her father after learning that he's in hospice care and giving up his fight with cancer.
Death has a smell, the scent of decay and rot, and it's shoved up my nose when I step into my parents' bedroom. Dad's hospital bed is raised so he's sitting up, and his frail hands are wrapped around a cup of water.
"Hi, Daddy."
His hands shake as he sets the water on the bedside table. "Shayleigh." Even his voice is weak. This disease has stolen everything from him—his career, his strength, his pride. But not his family. F*ck cancer. Never us.
Would you say this book showcases your writing style or is it a departure for you?
If It's Only Love is definitely my typical sizzling, emotional romance. But . . . confession time? I loved how sexy this one turned out.
What do you want people to take away from reading this book?
That love is always stronger than circumstance, and real love will still be there after the storm passes.
What are you currently working on? What other releases do you have planned?
I'm currently working on a secret project that is a bit of a departure for me, but I'm not allowed to talk about it just yet. My next contemporary romance release will be early next spring and I'm so excited to write another meaty saga-type story with (*forgive me, readers!*) CLIFFIES! I was talking this out with a friend and the twisty, turn-y plot points had me grinning the whole time!
Thanks for blogging at HJ!
Giveaway:

A Signed paperback copy of If It's Only Love by Lexi Ryan
To enter Giveaway: Please complete the Rafflecopter form and Post a comment to this Q:

Hi, everyone! I had so much fun writing Easton and Shay's story. Part of what made it so fun was the history they share. Since Easton was Shay's brother's best friend growing up, there were lots of memories of those teenage romance moments. There's nothing that stirs the butterflies like a first kiss. Do you remember yours?
Excerpt from If It's Only Love:
"We need to figure this out."
She spins back to me, her eyes blazing. "Do it yourself."
I huff out a laugh and prowl toward her. "What did you say?"
Those defiant eyes brim with tears and her bottom lip trembles. "I said do it yourself. I
have nothing to say, but you're the one so determined that we have this conversation."
I come closer. She backs against the wall, and I keep coming until there are only inches
between us. "That's real mature, Shay." I cup her jaw and stroke her bottom lip with my thumb
as I study her face. "This is what you want?" I dip my head and bring my mouth a breath from
hers. "You want me to corner you and make you talk? Maybe I need to remind you how good we
are together." I cock my head to the side, touching the bridge of my nose to hers. "You try to
keep hating me, but you lose your grip on it when I get close, so I wonder what would happen if
I got closer."
Her breath is sweet against my lips, and she grabs my arms and curls her fingers into my
biceps.
"Is that how it has to be, then? You want me to press you against this wall and kiss you
until you can't remember your name and can't blame yourself for letting your guard down?"
Her pulse quickens beneath my fingers and her back bows as she arches into me. "We
have nothing to talk about."
"Bullshit. But maybe first you want me to track down that fucker you're sleeping
with—the one who you're fine to let 'see other people'? I could throw my weight around a little.
He'd probably leave you alone just so he doesn't have to deal with me." I drag my nose along
her cheek until my mouth is at her ear. "Then you wouldn't have to tell him that you don't want
him. You wouldn't ever have to admit that even after all these years, even after all the shit fate
threw at us and all the mistakes I made, you still want me more than you'll ever want him."
She swallows, and when she draws in a breath, I think she's going to deny it. But she
doesn't say a word. Her only response is sliding a hand up to cup the back of my neck. Fuck yes.
"I'm not going to do that for you." It takes every drop of my will to force myself to step
back. "I want you to talk to me. I want you to scream at me for every shitty decision I ever made.
Then I want you to kiss me and tell me I get another chance. I want you to break it off with that
douchebag completely and be with me, but I'm not going to do it for you." I take another step
toward the door. "You're going to have to make the choice yourself."
Excerpt. © Reprinted by permission. All rights reserved.


Book Info:
I don't regret much.
Not my decision to enter the NFL draft before finishing college.
Not fighting custody of my daughter—even if, biologically speaking, it turns out she's not mine.
And certainly not seducing my buddy's little sister ten years ago.
But when it comes to Shayleigh Jackson, my no-regrets attitude stops there. I screwed up royally where she's concerned. Then I made another mistake when I let her shut me out of her life.
Now after more than a decade living in different time zones, I'm coming home to Jackson Harbor. My first priority is getting my daughter away from the media circus in LA, but the moment I see Shay, I know I'll stop at nothing to win her back.
So what if she won't speak to me? So what if she's changed? So what if she's fallen for some douchebag professor? I've never gotten over her and I know she feels the same about me. I've let her go twice. I won't make that mistake again.
If It's Only Love and all other books in this series can be read as standalones, but you'll enjoy reading them together.
The Boys of Jackson Harbor
1 – The Wrong Kind of Love (Ethan's story)
2 – Straight Up Love (Jake's story)
3 – Dirty, Reckless Love (Levi's story)
4 – Wrapped in Love (Brayden's story)
5 – Crazy for Your Love (Carter's story)
6 – If It's Only Love (Shay's story)
Book Links: Amazon | B&N | iTunes | Kobo | Google |


Meet the Author: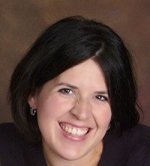 Lexi Ryan is the New York Times and USA Today bestselling author of emotional romance that sizzles. Lexi is the 2018 winner of the Romance Writers of America® RITA® award for Best Long Contemporary Romance. She considers herself the luckiest girl around to make a living through storytelling. She loves spending time with her crazy kids, weightlifting, ice cream, swoony heroes, and vodka martinis.
Lexi lives in Indiana with her husband, two children, and a spoiled dog. You can find her at her website: www.lexiryan.com
Website | Facebook | Twitter | Instagram | GoodReads |