Close to the Edge by Dawn Ryder is the fifth book in the Unbroken Heroes series. While it might be able to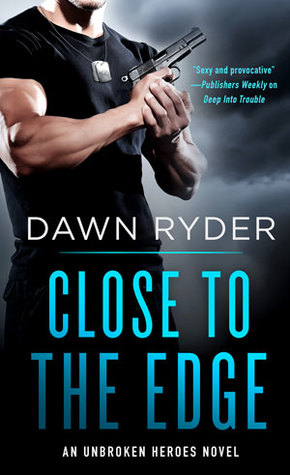 be read as a standalone, I wouldn't recommend it. There's a continuing storyline involving a presidential candidate and a criminal who are attempting to shut down the Shadow Ops team. I think there would be less confusion about that aspect of the book if the previous ones were read first. In addition, there are a lot of characters in this book, many of which have been introduced in the previous books.
Speaking of confusion, this book starts at chapter two. I felt like I was missing something, including how Dare and Jenna met. It turns out that chapter one was actually placed at the end of the book. I read an advanced copy of the book, so I really hope that formatting error is corrected before it's released.
If you've read my previous reviews of the this series, you'll know the authors lack of chapter break down confuses, and this book is no different. Topic changes are not clearly defined, causing it to take a moment to realize that the topic has moved on to something else. Take, for example, this switch:
Jenna might be the sort he craved, but he was addicted to his job.
One addictive habit was all any man could afford.
Dare Servant could kiss.
The whole book is like this. I wish the author would either break it down into more chapters (there are only eight chapters listed in the table of contents), or separate the topic changes with stars so readers have a clear way to differentiate where the switches occur. The way it is currently takes away from the story because it comes across as choppy and confusing.
Jenna is a strong character and refuses to let Dare and his team walk all over her. I enjoyed her spunk and her willingness to put herself in harms way in order to help catch Kirkland. The romance between the couple, however, fell flat for me. I didn't really feel anything between them besides lust.
Kagan, the ops leader is back, and he appears to be playing matchmaker with his team. He's a bit of a mystery, and I'm curious as to what readers will eventually learn about him.
This book is high on suspense with some romance mixed in. Having read the previous books, it's clear there's going to be a showdown between the Shadow Ops team and presidental candidate Carl Davis. While I'm not crazy about the author's writing style, I'm invested enough to want to see how this series turns out.

Book Info: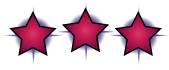 Publication: February 27, 2018 | St. Martin's Paperbacks | Unbroken Heroes #5
The Unbroken Heroes are back! Agent Dare Servant is aghast at this fellow Ops members settling down. He knows without doubt that the domestic life will never be for him – the thrill of the chase and the high of danger to strong to ever give up. But when a quirky and charming caterer ends up smack dab in the middle of a criminal mastermind's plot, Dare will uphold his honor and protect her. Even though she pushes all his buttons. Even though her beauty drives him to distraction. Even though he's in danger of losing his heart to her and hanging up his Shadow Ops life for good…