Come Home to Me by Liz Talley is a well-written, emotional tale about the harsh realities of life and what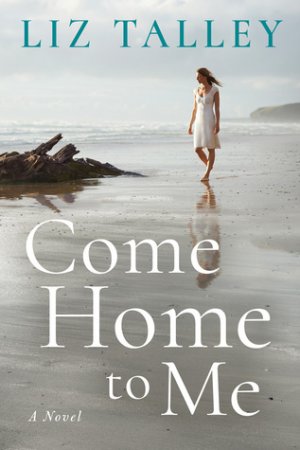 that entails. There's regret, love, healing, and forgiveness all throughout the pages.
Rhett Bryan had the perfect life in California. He's a talk show host who had the world at his fingertips. One accident was all it took to take him crashing down. An accident he can't stop thinking about, despite all the money he pays to his therapist. He decides to head home to Carolina and crash at his grandpa's cottage, not knowing that Summer Valentine and her son, David, now live there.
Summer was in love with Rhett in high school. They didn't exactly run in the same circles. She was the smart girl, who kept to herself and he was the charming and popular jock, dating the head cheerleader, who could do no wrong. When he needed help, Summer agreed to tutor him and thus a friendship of sorts, developed.
Summer isn't the same girl he used to know. She's lost the baby fat, is confident in herself, and very talented. Despite leaving Nashville, her dreams of being a star are still there. She's just putting them on hold until her son grows up.
Hunt is the father of Summer's son. He treated Summer and his kid like crap early on, but it's clear that David needs a father and he's willing to right his wrong. He's done plenty wrong in his life, though. I have no words for what he did to Summer back in high school and I have no idea how she was able to forgive him and move on.
Now that Rhett's back in town, old memories are dredged back up. Mistakes are confronted and Summer and Rhett, once again become close. Nothing is ever this easy and Summer and Rhett are in for a world of complications, especially when it's time for Rhett to get back to his life. Will the Carolina Boy find his way home for good and with his Carolina girl by his side?
Both Hunt and Rhett are selfish and jealous men. Neither are perfect, that's for sure. Summer is way too nice and completely selfless. I thought she deserved more, but her heart was already spoken for from the get go.
This author blends the past and present effortlessly, while incorporating heartbreaking emotions guaranteed to make you ugly cry. Highly recommended.
Book Info:

Publication: April 17th 2018 | Montlake Romance |
Healing the wounds of the past doesn't come easy in this novel of friendship and forgiveness from award-winning author Liz Talley.
Summer Valentine has returned to Moonlight, South Carolina, a very different woman from the naive wallflower who left years before. These days she's straightforward and savvy, determined to do right by her son, David—even if that means cashing in her struggling music career in Nashville and returning to the town that drove her away. Sure, she took a fall. But at least she now knows where she stands…
Despite her anger over the past, Summer believes David deserves a relationship with his father, Hunter "Hunt" McCroy. Though Hunt's illustrious career has faded, privilege still protects him from his worst mistakes.
Someone else is back in Moonlight too: Rhett Bryan, the golden boy of Hollywood, who's taking stock of his own life after a tragic accident. As his rekindled friendship with Summer quickly deepens, she must reconcile the painful history that ties her to both men—one she's finally forgiven, one she's afraid to love—to claim healing and happiness.