Confessions of a Curious Bookseller by Elizabeth Green: As a result of spending her childhood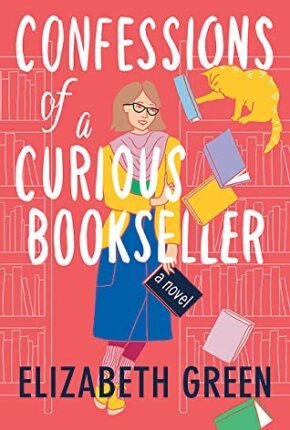 working in her fathers general store, Fawn Birchill, proud owner of the Curious Cat Emporium bookstore, has spent the last 20 years resenting her father and family whilst unknowingly pitting her successes against his previous failures. Fawn is literally a crazy cat lady, and despite only being middle aged, has hefty delusions about who she is including her business prowess.
When rival Mark opens up the Grumpy Mug bookstore down the street, Fawn's behaviour grows increasingly insane and it is clear she will do anything, including going through his rubbish and bad mouthing him online to ensure her dilapidated store remains ahead of the game. Having little to no understanding about social media or how to attract new clients into her store, Fawn relies heavily on her remarkable staff to do some of the heavy lifting. However, before long it is clear that her Emporium and therefore life's work is under considerable threat from bankruptcy and perhaps she needs to change the way she sees herself, her business and indeed the world.
Given that the narrative is confessional, Green uses emails, blog posts and journal entries in order to construct the story. Whilst a creative and certainly easy to navigate style, these devices didn't create space for moments and therefore key action kernels to unfold properly as the narrative voice was largely Fawn's retrospective, and because she grew increasingly delusional, it was difficult to trust that what was happening was actually happening. In a way, many things didn't occur in context but rather took place as an afterthought in the form of a drunken email or journal entry. The obviously untenable situation resulting from Mark's Grumpy Mug flourishing and Fawn's Cat Emporium suffering seriously deteriorated, and much like her grasp on reality in a kind of slow motion. At some points it was akin to watching a car crash and for the duration, there was a foreboding sense of inevitability that became painfully obvious.
What started out as a quirky and idiosyncratic character ended up being quite sad and deranged and as the narrative progressed it was difficult to continue to find Fawn sympathetic as her Hubris and it's excess was the making of her own demise. On the whole, this was a bit of a mixed bag that had loads of potential, and if you hold out until the end, you will be rewarded with a sound, albeit quick, Happily Ever After.

Book Info: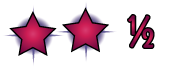 Publication: 1st January 2021 | Lake Union Publishing |
Without question, Fawn Birchill knows that her used bookstore is the heart of West Philadelphia, a cornerstone of culture for a community that, for the past twenty years, has found the quirkiness absolutely charming. When an amicable young indie bookseller invades her block, Fawn is convinced that his cushy couches, impressive selection, coffee bar, and knowledgeable staff are a neighborhood blight. Misguided yet blindly resilient, Fawn readies for battle.
But as she wages her war, Fawn is forced to reflect on a few unavoidable truths: the tribulations of online dating, a strained relationship with her family, and a devoted if not always law-abiding intern—not to mention what to do about a pen pal with whom she hasn't been entirely honest and the litany of repairs her aging store requires.
Through emails, journal entries, combative online reviews, texts, and tweets, Fawn plans her next move. Now it's time for her to dig deep and use every trick at her disposal if she's to reclaim her beloved business—and her life