Country at Heart by Mandy Magro: I have to admit that I was a bit confused reading Heart by Mandy Margo. I really wanted to love this story, but for me it seemed to fall flat.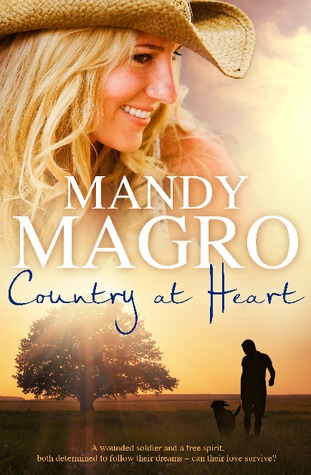 Dean Lockwood is a Army bomb detector. He and his dog Indy are among the best. While home on leave he tries to convince his injured father that the needs to go to theropy and come back to the land of the living. He is worried about his best mate Tommy who was injured in a bomb blast prior to Dean's leave. And he never expected to find someone as wonderful as Summer Milton, someone who feels like his soulmate.
Summer is a free spirit. She has just graduated college, wants to open a yoga studio, get out from under her parents rule and once and for all convince them that she and her ex are NEVER getting back together. She wants the fairytale, the knight on a white horse, the man who with one look will turn her to putty, and that is what she finds when she lays eyes on Dean.
These two are polar opposites, Dean from a poor family, Summer from a very well to do family. Dean knows that his has nothing to offer Summer but his heart, and Summer is afraid that Dean will not understand her closely guarded secret. An injury to Dean and a secret that Summer wants to keep hidden, and a bunch of misunderstandings might derail this couple before they get their chance at a HEA.
OK, first, I was confused by this story. The story jumped all over the place with no real transitions between scenes or characters. One minute one character is talking, and then BAM! on to another character in a different situation, not even in the same place. Second, although I would like to say that I totally believe in love at first sight, Dean and Summer's relationship takes that to the extremes. Although I will admit that this couple had chemistry, it was a little unbelievable for me. Third, Summer was a bit of a wishy washy character, jumping to conclusions, not hearing what the other people had to say, she was a bit of a weak character for me.
Although there is a HEA, I really don't feel like it was truly a HEA. Again, it was kind of implied and there was never this big AH HA moment that tied the story up. I found myself struggling to finish this one and that is sad because I do believe that this story did have potential, it was just not executed the right way.
Book Info: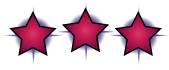 Published September 1st 2014 by Harlequin MIRA
A wounded soldier and a free spirit, both determined to follow their dreams – can their love survive?
The Army, protecting the country he loves, and his dearly beloved explosive detection dog Indy are Dean's life – he can't imagine doing anything else. But life has other plans for Dean when he and Indy are wounded in action in Afghanistan and sent home to his family's seaside horse property, Whispering Meadows, to heal.
Free-spirited Summer has agreed to spend one last holiday with her parents at their luxurious vacation home, despite her father's resistance to her plans for her career. But events take an unexpected turn when Summer and Dean meet and discover that love at first sight truly exists.
But can they overcome the very real challenges of coming from different sides of the tracks? And when Summer has to face the unpleasant truth about an old friend, as well as come to terms with the after-effects of a bewildering assault, she has to make a heartbreaking decision about their relationship. Can Dean's love ultimately sway her?