In Cowboy SEAL Homecoming by Nicole Helm, former Navy SEAL Alex Maguire is returning to the ranch he now owns with his step-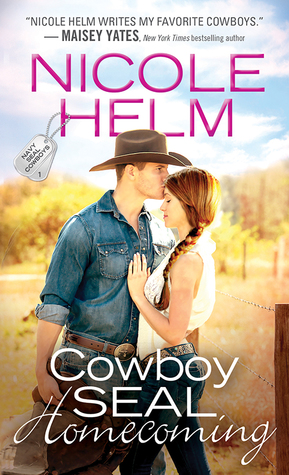 sister with two of his comrades, Gabe and Jack. Becca Denton had only met Alex a handful of times before his father's death, but she's excited for what they want to do with the ranch–they're going to have a therapeutic riding program for former soldiers. Only when Becca meets Alex, Gabe, and Jack, she comes to realize that the three men themselves need help to overcome what happened to them overseas.
Becca had been overprotected by her mother her entire life, so her interaction skills are limited. I enjoyed watching her as she went from a shy woman to gaining the confidence to speak her mind and stand up to the guys when necessary.
"You know as well as I do your father never let anyone drive his truck," she said.
"What does that have to do with anything?"
"It means I thought that was a particularly good personal rule to follow. So I'm not letting you drive my truck, and there's no point taking your dad's truck, considering it's not gassed up. So you can get in the passenger seat and you can let me drive, or you can stay home."
The funny thing was, as much as he wanted to be irritated there was also part of him that wanted to be relieved he didn't have to drive, but mostly he was just…sort of in awe of her.
Because he could see this change in her.
I felt for Alex, but he was also extremely stubborn. He kept saying he was fine when he clearly wasn't. He suffers from nightmares from what happened to him and the guys. And while he feels it's his responsibility to help Gabe and Jack recover, he refuses to acknowledge that he himself needs to recover as well. Even Gabe and Jack are willing to acknowledge that they aren't ok, and they're worried about his denial. It was frustrating to see him keep denying the truth.
I understood the fear Becca's mother had for her after Becca had been sick, but her overprotectiveness was a bit overkill. And she seemed to have a very negative view of men based on her relationship with Becca's father, yet she had a loving relationship with Alex's father, so her hostility towards the men didn't make much sense. She clearly knew that not all men were bad. Also, she didn't really know Alex so it wasn't fair for her to judge him.
I'm looking forward to Gabe and Jack's stories. I'm hoping Jack will be able to find some closure with his family and his brother's betrayal. I'm also looking forward to seeing how things at the ranch progress and how their program is able to help soldiers.
Cowboy SEAL Homecoming is a story about growing as individuals as well as a story about healing. If you enjoy stories about recovering military members or about step-siblings, this is worth giving a read.

Book Info: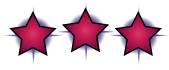 Publication: January 2, 2018 | Sourcebooks Casablanca | Navy SEAL Cowboys #1
Alex Maguire never thought he'd go home again. The perfect soldier, the perfect leader, he's spent his whole life running away from Blue Valley, Montana―but when a tragic accident bounces him and two of his men out of the SEALs, there's nowhere left to turn but the ranch he used to call his own…and the confusing, innocently beguiling woman who now lives there.
Becca Denton's like nothing he could have imagined. She's far too tempting for her own good, but when she offers to help turn the ranch into a haven for injured veterans, he can't exactly say no. He'll just need to keep his distance. But something in her big green eyes makes Alex want to set aside the mantle of the perfect soldier and discover the man he could have been…safe and whole within the shelter of her arms.