Dating and Other Dangers by Natalie Anderson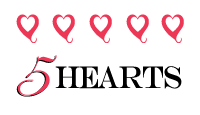 Publication: October 1st 2012 by Harlequin (first published July 1st 2011 M & B)
Book Info:
Nadia Keenan's first date Do's and Don'ts:1. Do boost your confidence by looking hot
2. Don't put out until at least date two
3. If the man is trouble (however sexy!) do report all on www.WomanBWarned.com
After being trashed on Nadia's website, serial dater-and-dumper Ethan Rush is about to put Nadia's rules to the test. He's determined to change her mind about him. She's determined to prove him for the cad he is.
Let the battle of the dates begin.
Review:
Dating and Other Dangers is out of the box good….sheer brilliance actually!
Nadia Keenan runs a blog named WomanBWarned, a site about serial daters and dumpers. Ethan Rush unfortunately finds himself a topic of conversation on WBW; he actually has a whole thread #1862 dedicated to him called Mr. 3 Dates and You're Out!
When Ethan finds out his reputation is being mangled, he is absolutely livid and challenges Nadia to go out on 3 dates with him to help set the record straight and so start the dating wars…
The chemistry between Ethan and Nadia is hot hot hot and their blog wars will have you in splits. This book definitely outlines the games people play in a relationship and the song and dance involved in dating.
Natalie is definitely one of my favorite authors, she constantly thinks outside the box time and again. I'm always eager to read her next book and she never disappoints in the variety department.
Dating and Other Dangers gets top billing for being creatively fresh and modern; add brilliant writing, witty dialogues and sizzling love scenes and we have a downright winner on our hands. Highly recommended.