Slow Dance with the Sheriff by Nikki Logan (LarkVille Legacy)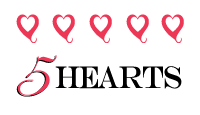 Publication Date: August 7, 2012
Series: Harlequin Romance (Book 4328)
Book Info:
Ex-ballerina Eleanor Patterson is the darling of Manhattan society—until she discovers her pedigree background is a lie. So she heads to sleepy Larkville for answers….
Sheriff Jed Jackson never expected to rescue a stunning woman from a herd of cattle, or to be so fascinated by the vulnerability beneath Ellie's tough city veneer. Yet watching her unwind is irresistible, and as he helps her learn to dance again he wants to give both Ellie and himself a new beginning….
Review:
When New York came to Texas… City meets country in Slow Dance with the Sheriff by Nikki Logon.
This is the story of Ex-ballerina Eleanor Patterson and Sheriff Jed Jackson two very broken people who arrive in Larkville seeking different things….. Love and relation not being one of them.
Ellie is a lost soul looking to reinvent herself and connect with her new found siblings, while Jed is looking for atonement for his past deeds.
Ellie and Jed are ridden with guilt and insecurities and if they have to have any kind of chance at a relationship, they need to learn to overcome their fears, forgive themselves and trust each other.
This story would not be complete without deputy Dwag, a poor battered being.
Even though this story deals with a lot of dark issues, the storytelling was anything but! The dialogues were witty, the author's sense of humor definitely shined through.
Slow Dance with the Sheriff is a really powerful story with a lot of depth and emotion rolled into it a book I will highly recommend reading.
Here's a Quote from the book
Good call. Women in cattle-infested waters…
'Well, Sheriff, if your deputy could rouse himself to the task at hand maybe we can all get on with our day.'
That probably qualified as a peace offering where she came from.
He lifted his head and called loudly, 'Deputy!'
One hundred and twenty pounds of pure hair and loyalty bounded out of his service vehicle and lumbered towards them. The cattle paid immediate attention and, as a body, began to stir.
'Settle,' he murmured. Deputy slowed and sat.
She spun back to look at him. 'That's your deputy?'
'Yup.'
'A dog?'
'Dawg, actually.'
She stared. 'Because this is Texas?'
'Because it's his name. Deputy Dawg. It would be disrespectful to call him anything else.' 'And he's trained to herd cows?'
He hid his laugh in the grunt of pushing past yet another stubborn steer. 'Not really, but from where I'm standing beggars can't be choosers—' he made himself add some courtesy '—ma'am.'