Deadly Past by Katie Reus: After witnessing a crime, Autumn Perez was put into the Witness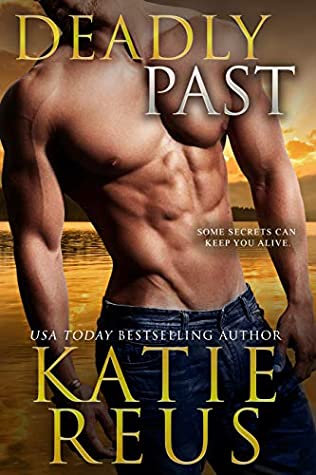 Protection program. Now, years later and living in Verona Bay, she has built herself a new life. One that she wants to include her neighbor, Sheriff Lincoln Jordan. One night together leads to an unexpected pregnancy just as danger returns to Autumn's life. This time she's determined to stand her ground and not give up her life again, even if it means breaking the rules and letting Lincoln, who she's been holding at arm's length, in.
I normally like books by this author, but this one didn't work for me. Where it lost me was the multiple points of view. There's not only Autumn's and Lincoln's, but the people who are after Autumn, the person hired to find Autumn, and the person hired to actually go confirm it's her. All these other points of view wouldn't have been bad if they had contributed to the story, but I didn't feel they did much to push it forward. They felt underdeveloped and honestly could have been left out. The time these took up could have been better used to develop the relationship between Autumn and Lincoln more. Their relationship as it was was underwhelming. While I liked them as individuals, I didn't really feel the chemistry between them.
Another issue I had was how quickly everything was resolved. There's only a couple of pages devoted to the ultimate confrontation with the villains. With the showdown being built up throughout the book, I would have expected there to have been a little more action than what actually happened. The whole thing just felt rushed.
This is the second book of the series but it can be read as a standalone. That being said, I've read the first book in the series and I enjoyed it more than this one. For me, Deadly Past fell flat with both the romance and the suspense.
Book Info: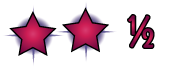 Publication: October 20, 2020 | KR Press, LLC | Verona Bay #2
Autumn Perez was just twenty-two when she witnessed a brutal murder and gave up her entire life to put the killer behind bars. A decade later, witness protection has her settled in picturesque Verona Bay, teaching art at the local high school. It's a quiet life…until she's caught up in another harrowing event and she worries that the US Marshals will try to move her again. But Autumn is done running—she's built a life, has friends. And now she's pregnant after an intense one-night stand with her sexy neighbor.
This time she's not running…
Lincoln Jordan has been biding his time with Autumn, his talented, gorgeous neighbor. The attraction between them is undeniable, and after their one incredible night together he wants more. But she's determined to keep him at arm's length. When it becomes clear that someone wants her dead, he steps up to protect her. He needs to earn her trust, and fast. Because the enemy is closer than they ever imagined.