Dear Bridget, I Want You by Penelope Ward and Vi Keeland is a sexy romantic comedy about a single mom and her live-in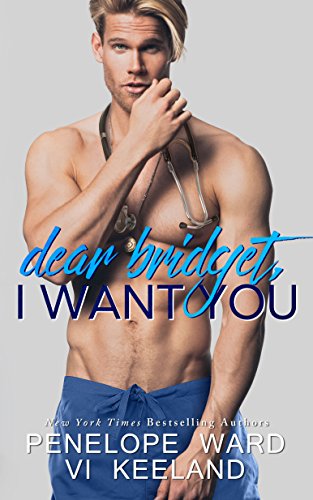 roommate who go from being friends to more.
Simon is a medical resident at the local hospital, an Englishman working in the U.S. as part of his training. Needing a place to stay, his best friend Calliope finds him a suite in the home of another friend, a widow , Bridget, with an eight year old son. It just so happens they've met before – when Simon was on call the day Bridget had an unfortunate accident involving a fishing hook. And as it turns out, Bridget works as a nurse at the same hospital where Simon is doing his residency. Spending time together, at home and at work, they graduate from flirting to a 'friends with benefits' relationship. But Simon isn't sure he wants to get too involved as he plans to return home. And things get even more complicated when a legal case comes up at the hospital that affects Bridget too. Will their fun time together be over too soon?
I have mixed feelings about this story. Simon is 29 and Bridget is 33 so the age difference is minimal but I found some of Simon's actions (like grading the womens' butts in a yoga class) quite juvenile. They flirt a lot, and some of that is fun and sexy, but then they cross the line at work in some scenes that go a bit too far. The sex scenes are definitely steamy, and Simon is a good lover (which Bridget definitely appreciates!). Simon is really good with Bridget's son, and I liked how he got attached to him, and became a father figure for him. In the second half of the story there is some over the top drama that complicates things for the new couple. It certainly went in a direction I wasn't expecting, but in the end Simon and Bridget get their happy ending. Though this romance wasn't to my taste, fans of the author duo who like their writing style will likely enjoy this one too.
Book Info: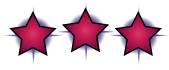 Publication: Sep 18, 2017 | Self Published |
Dear Bridget,
I'm writing this letter because it's highly doubtful I'll ever garner the courage to say this to your face.
So, here goes.
We're totally wrong for each other. You're the proper single mum with a good head on your shoulders. I'm just the carefree British doctor passing through town and temporarily living in your converted garage until I head back to England.
But here's the thing… for some bloody reason, I can't stop thinking about you in very inappropriate ways.
I want you.
The only reason I'm even admitting all of this to you right now is because I don't believe it's one-sided. I notice your eyes when you look at me, too. And as crass as I appear when we're joking around about sex, my attraction to you is not a joke.
So, what's the purpose of this note? I guess it's a reminder that we're adults, that sex is healthy and natural, and that you can find me just through the door past the kitchen. More specifically, it's to let you know that I'm leaving said door cracked open from now on in case you'd like to visit me in the middle of the night sometime.
No questions asked.
Think about it.
Or don't.
Whatever you choose.
It's doubtful I'll even end up sliding this letter under your door anyway.
–Simon