In Desire by Design by Paula Altenburg, Eve Doucette has been trying to prove herself in her job. She may not have the title as an architect but she is good at what she does, her designs are great and her abilities as project manager is one of the best. But she knows that the mayor will not let things go as easily for she goes head to head with him on every change he wants for new City Hall that is out of budget.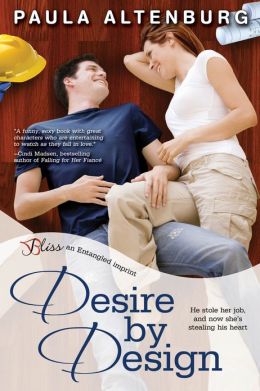 Matt Brison is a famous architect with very modern designs. He is used to big projects where he get paid good money, but when his uncle, the mayor of Halifax, ask him to come to spearhead his City Hall project, he knows that he must help him, for his uncle was always there for him and his mother while he was growing up and he owes him.
When he shows up at the construction site and meets Eve he knows that his job will not be as easy as he thought. Especially when he learns that the original designs were hers and now he is the one that will be designing City Hall and taking that job away from her but he cannot help feel attracted to her since their first meeting.
Now he has to work closely with her if that means compromising a little so be it but when he realizes that someone has broke into Eve's home, it is up to him to find a way to keep her safe.
Eve does not want anyone to know that the person who broke into her house is her ex-husband of two weeks and that he is now stalking and harassing her. Especially since she never told anyone but the authorities the truth of why she was divorcing him.
Their relationship starts rough, but Matt will do everything to be a part of Eve's life and make things easier for her, even if she makes things a little difficult by not always trusting him with everything going on. He may a be a successful and famous architect, but he knows that what he has found with Eve is something special and something worth fighting for.
Matt is a nice, sweet and fun character, I love that he is understanding and does not think that everyone must bow to his whims professionally. He is loyal to his family and is very protective to those he cares about.
Eve is strong character with a back of steel and a very witty mind that will make you laugh. Not many could do what she did and break a marriage after only two weeks like she did when she opened her eyes and realized her mistake. She may be the first in her family to break tradition and divorce, but she did what was best for her, even knowing she would not have the support of her family in her decision.
I loved Desire by Design by Paula Altenburg, it was fun, sweet, sexy and fast paced with just the right amount of intrigue and passion to make it just perfect.
Book Info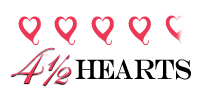 Publication Date: May 13, 2013
He stole her job, and now she's stealing his heart.

Eve Doucette finally almost has it all. Shes free from her mistake of an ex-husband and just landed her dream job: project manager for a new City Hall and drafter of the final design. That is, until a handsome architect sweeps into town to commandeer her blueprints.
Famous architect Matt Brison is unsatisfied with his mundane life in Toronto. So when the mayor of Halifax asks him to spearhead his City Hall project, Matt jumps at the opportunity. Theres just one problem: the feisty and beautiful project lead, Eve, who isnt exactly thrilled about her new "coworker" hijacking her design.
But when the sparks begin to fly, they both find themselves falling for the colleague they shouldnt want. And before they know it, their already shaky foundation might come crumbling down…