Detective on the Hunt by Marilyn Pappano  is a well-written story. To me it seems to be more of a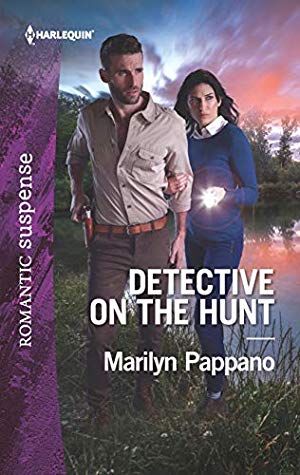 regular romance story than a romantic suspense story.
Former Assistant Police Chief, now just plain ole Police Officer Quint Foster is in a bad place. His wife died and he is not dealing well with her death, not at all. Showing up drunk at a crime scene and assualting a prisoner in custody was just about the dumbest thing Quint had ever done. He feels lucky though to suffer the demotion to patrol officer back in uniform instead of being fired. His whole attitude changes when he gets to know Detective JJ Logan.
JJ has been sent to check up on a rich heiress, Maura Evans, who left JJ's hometown after the brutal deaths of her parents during a home invasion. Maura has traveled extensively over the past couple of years but seems to have settled in Quint's hometown. Maura's godfather who also happens to be the executor of Maura's parents' will is concerned that Maura is acting strangely. JJ and Quint work together to check up on Maura while getting to know each other better.
The pace of this story is a little slow for a suspense story plus I question this being called a suspense story when nothing happens suspense-wise until the 91% mark in the book.
I enjoyed the introduction of the abandoned puppy Chica into the story. It made me laugh when JJ insisted Chica liked Quint better than her and noticed Chica even bared her teeth at JJ when Quint wasn't looking.
Book Info: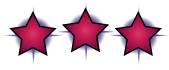 Publication: December 1st 2019 | Harlequin Romantic Suspense |
They're tracking a missing person
But will they be the next victims?
New-in-town detective Jennifer "JJ" Logan is thrown into the deep end with her first case. Assigned to unearth a missing socialite, JJ must also deal with a new colleague: Officer Quint Foster.
Quint bristles at having to work alongside JJ. But as they dig for clues, he feels alive for the first time in years. The hunt puts them both in the crosshairs, and their deepening emotions have to take a back seat to getting out alive.