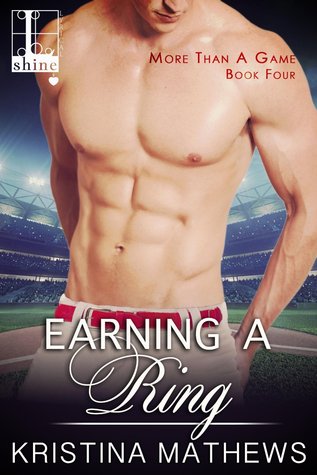 In Earning a Ring by Kristina Mathews, Rachel Parker is the reporter covering the San Francisco Goliaths baseball team. Her time spent with the team has lead to an on and off relationship for about a year with player Bryce Baxter, the MVP of the World Series. When Rachel ends up pregnant, the pair need to figure out what to do.
I had mixed feelings about this one. At times Bryce seems to be a stand-up guy. He wants to do the right thing by Rachel and the baby, including getting married so the baby will be part of a family. Does he go about things the wrong way at time? Yes, but he always has Rachel's interests at heart. This, however, conflicts with how he treats his daughter from his first marriage. He himself admits that he rarely sees her, never fighting for custody of her. He seemed to care about her, but made very little effort to be a part of her life. When his ex ends up having some issues, Bryce does swoop in to take care of her, but it shouldn't have had to reach that point for him to step up as a father.
At times I didn't understand what Rachel's issues were. Bryce would do something for her, such as buying her a SUV so she wouldn't have to drive in her older car, and she would get mad at him. It wasn't clear why she was so upset about something as simple as Bryce wanting her to be safe. It didn't make sense, and the sudden turn around in her emotions was a bit tiring. At one point she just assumes the worst about Bryce when he didn't call and packs her bags. Even when he walks in the door with his daughter, which should have been a clue something major had happened, she's still angry at him and considers leaving without giving him a chance to explain what was going on.
There was a side story with a rookie player and a woman accusing him of sexual assault, but I wasn't sure why it was added to the book. While it did initially cause some tension between Bryce and Rachel, with all the other tension between them it wasn't really necessary. It also didn't really propel Bryce and Rachel's storyline forward.
This is the forth book in the series but it can be read as a stand alone. While some characters from the previous books are either mentioned or make appearances, readers will have no trouble following along with the storyline.
This book has a nice blend of on the field and off the field action, showcasing both sides of Bryce's life. While I enjoyed that aspect of it, I wish I had enjoyed the characters more than I did.
Book Info: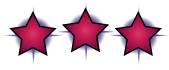 January 19, 2016 | Lyrical Shine | More Than a Game #4
For Rachel Parker, covering the San Francisco Goliaths is the perfect opportunity to launch her career as a serious reporter. But she didn't bargain on Bryce Baxter, the team's star shortstop, tempting her more non-professional aspirations. After tearing up the base paths with him, she finds herself with a little problem, and Bryce might be the only man who can save the game.
Bryce Baxter should be living the dream. His team just won the World Series and he just signed the multi-year contract of his career. But his field of dreams has been overtaken by a fiery redheaded reporter, who's bearing a news flash that will change both of their lives forever…