In Earthquake Baby by Amy Andrews, Mary Laura Scott is the only survivor of a hostel collape during an earthquake.  After many hours being trapped and thinking she would not survive she was rescued and was kept alive by Dr.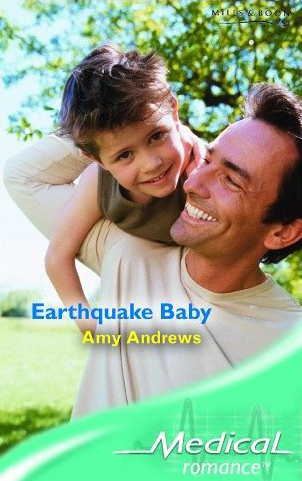 Jack Riley, whom she then had a one-night afair with. In her distraught state she decided to make a clean break and leave for she believed that it would be best for Jack if she left him to continue with his dreams instead of hindering him.
Now ten years later Laura Scott is a nurse in intensive care of a hospital. She has lived her life anonymously and has done everything she can to make sure that nobody knows about her past. But when the new psychiatrist shows up she knows that her secrets are in danger of being revealed. Not only the secret she kept from her friends and co-workers, but also the biggest secret she kept from Jack for the past ten years.
Jack has never forgotten Laura in all these years. Not even when he was married, to the point that his ex-wife accused him of being in love with Laura instead of her. Now that he has found her again he knows that he has a second chance to be with her but now he has a secret of his own, a secret that keeps him from having any serious relationships.
Laura and Jack embark on an emotional rollercoaster of memories and past traumas that can break their will but can also make them stronger in the end. But the biggest challenge for them will be to reveal the secrets they have kept for so long and find a way to forgive and move forward to have the life together that they could've had so long ago.
Earthquake Baby by Amy Andrews  is a well written, emotionally deep, heartrending tale of second chance and starting over. A recommended read!
Book Info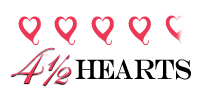 Published August 2005 by Mills & Boon
Their lives were changed in an instant…
Trapped under a collapsed building, Laura Scott thought she would never survive. As the choking dust enveloped her, one man kept her alive and lifted her to safety – Dr. Jack Riley.
That life-saving moment led to a night of unforgettable intimacy. It was as if they'd been together for ever. Yet in the morning Laura left without a trace.
It's ten years before they meet again, and Jack discovers not only how real their connection was, but also that Laura is the mother of a ten-year-old child.