Elemental Mating by Milly Taiden finds scientist Melinda Caster discovering a strain of the Zika virus which caused paranormal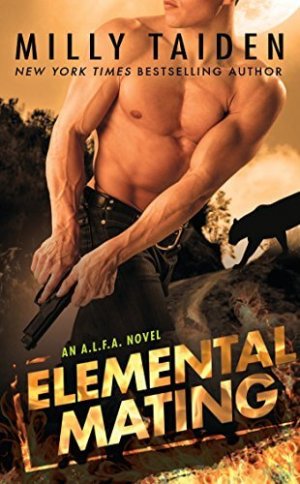 abilities in baby mice. A.L.F.A. agent Parish Hamel is sent undercover to protect Melinda and stop whoever is out to get the virus. Parish recognizes immediately that Melinda is his mate, leading him to become overprotective. When someone breaks into Melinda's lab and her home, he knows he needs to get to the bottom of the crimes before it's too late.
I've read books by this author before and enjoyed them, but this one, not so much. First of all, I didn't feel any chemistry between Melinda and Parish. When Parish discovers that Melinda is his mate, he's instantly in love with her even though he doesn't know her. For her part, it takes her a little longer to decide her feelings about him. By the end of the book I was left feeling like they still didn't know enough about one another for their love to be believable. In fact, for most of the book Parish keeps his true nature a secret. I could kind of understand since he was supposed to be undercover, but if he was so in love with her he could have told her.
Second, the book blurb describes Melinda as a "brilliant scientist". I have to disagree. She does a few things that aren't so brilliant and had me wondering what she was thinking. I also had an issue with her continued insistence that she only believed in logical things, yet she has no problem believing that the mice in her lab can communicate telepathically with one another or make objects disappear and reappear. When forced into another realm, she also has no problem believing it exists and accepts it awfully well for someone who only believes in the logical.
The beginning of the book wasn't bad, but towards the end it seemed to go off the rails and get a little strange. I was left shaking my head, wondering where the demons had come from and why they were described as raisins with red eyes. When I think of demons, I just don't see raisins. And the demon king, much like Melinda, wasn't the brightest character in the book.
While the purpose of A.L.F.A was explained, it wasn't really clear how they knew someone was going to be going after the virus. Other than a brief phone conversation with his boss, readers aren't actually introduced to any other members of the team. Normally in a series you can get a sense of who the next book will be about, but in this case we're not given any clues. I would have expected a little more interaction with his co-workers, at the very least.
Having enjoyed the author's other works as well as paranormal stories, I was disappointed with this. It was a little too over the top. I probably could have overlooked that if I enjoyed the characters and felt something between them and for them, but I didn't. If you like paranormal stories you might like this one. Sadly, it just wasn't a book for me.

Book Info: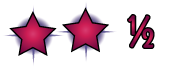 Publication: July 18, 2017 | InterMix | A.L.F.A. #1
Brilliant scientist Melinda Caster has discovered a new strain of the Zika virus that stimulates synaptic growth in embryos, causing neuron development beyond normal human levels. Way beyond, like ESP-levels of cognitive abilities. When the lab is broken into, Melinda realizes that someone has been keeping tabs on her research and wants it for themselves. A happy accident destroys critical data before it can fall into the wrong hands, but unfortunately that makes Melinda and her perfect memory a target.
A.L.F.A sends in jaguar-shifter Agent Parish Hamel to discover who is after the virus and why. The beautiful scientist acts like catnip to his senses and throws his mating instincts into overdrive. And then she disappears along with the only sample of the virus…. Now Parish must canvas the darkest areas of the supernatural underground to rescue Melinda, and what he discovers is beyond a paranormal's worst nightmare.