Falling by Simona Ahrnstedt: Alexander de la Grip is known as a playboy, even to his family. He heads a foundation that he's been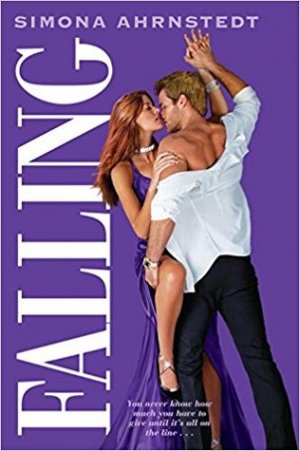 ignoring for months. Now back in Sweden, he's confronted by Dr. Isobel Sorensen, who's group depends on funding from the foundation. He's intrigued by Isobel because she doesn't bend over backwards to get his attention; in fact, she doesn't even seem to like him all that much After convincing her to have dinner with him to discuss her humanitarian work in Chad, she learns that maybe there's more to Alexander than the jet-setting playboy persona and he learns that there may be more to Isobel than the always in control woman.
First, this book takes place after the de la Grip family loses their corporation to David Hammer, Alexander's brother-in-law. I didn't read the first book so I didn't understand the hostility between David and Alexander at first. Eventually what happened is discussed enough to get the idea of what happened, but I didn't get it at first. For that reason, I think it would be helpful to read the first book in the series before starting this one.
The book also features a side story between Alexander's brother, Peter, who he hates, and Gina, a medical student and part-time cleaning woman in Peter's office. I felt it should have been in a separate book so it could have been expanded on. They didn't get a lot of time together, which left their relationship feeling rushed, to the point I didn't see what they saw in one another. I also thought Gina overreacted to something Peter did for her brother, and I was left wondering why she would have taken his nice gesture as something other than it was.
I wasn't sure for a large part of the book why Alexander hated Peter so much. For most of the book I thought it was because Peter voted in favor of David taking over the company. While that may have been part of the reason, the real reason comes out towards the end of the book. Finding out what Peter had done left me conflicted. It was a terrible thing, yet he seemed genuinely upset by what he had done as a teenager. A part of me wanted to hate him, but another part of me just felt sorry for him because he was so weak in a moment he should have been strong and walked away.
As for Alexander and Isobel's relationship, I felt so-so about it, especially when they started dabbling in BDSM. One moment she's saying she likes when Alexander takes control because she's normally the one who has to be in control of everything outside of the bedroom. Then suddenly she's the one topping Alexander. It would have been one thing if it was mentioned that they're switches, but the whole thing built up to Isobel being a submissive…until she suddenly wasn't. Plus the whole need for BDSM just seemed to come out of nowhere in the first place.
Honestly, I felt the book dragged on much longer than it needed to. There were points I found myself just skimming pages to get through it faster, and I still didn't feel like I missed anything important. It did pick up towards the end of the book when Alexander and company attempt to get Isobel out of Chad, but the rest of the time it felt like the book moved at a snail's pace.
While I'm sure there are people who will love this book, I'm sadly not one of them. I didn't find it to be awful, but I can't even bring myself to say that I liked it all that much. Were there parts I enjoyed? Yes, but there just weren't enough to redeem the book for me.

Book Info: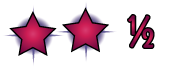 Publication: July 25, 2017 | Kensington | Only One Night #2
Alexander de la Grip is known in the tabloids and gossip blogs as a rich, decadent, jet-setting playboy who spends most of his days recovering from the night before. With a string of beautiful conquests, he seems to care about nothing and no one. Isobel Sørensen has treated patients in refugee camps and war zones, and is about to depart Sweden for a pediatric hospital in Chad. Devoted to her humanitarian work, she cares almost too deeply. Especially when she learns that Alexander is withholding desperately needed funds from her aid foundation.
Is it because she's the only woman who ever told him to go to hell?
As the two push each other's boundaries to the breaking point, the truth turns out to be much more complicated.Pain, love, trust, betrayal. Which will triumph when safety is nothing but an empty word?