In Falling for Finn by Jackie Ashenden, Anna Jameson and Finn Shaw have been best friends for about twenty years, since they were in elementary school. After all they went through growing up, Anna trusts him more than any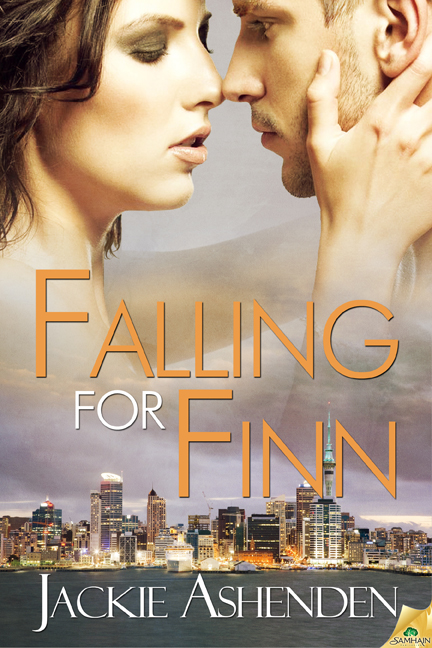 other person on earth. But now she must somehow explain to him about the event that made her cut him out of her life six moths ago. Being assaulted has turned her life inside out. She knows she can count on Finn for support and decides to ask him help her overcome her fear of intimacy…by sleeping with him. Anna believes they'll be able to remain friends even after sleeping together but when her feelings for Finn prove too intense, she's afraid they'll lose everything.
"Anna picked up her phone, stared down at Finn's text. She'd always thought their friendship so strong. Unbreakable. Like a mountain it endured, remained unchanging and constant throughout the years. But now it felt like discovering the mountain was made of glass. A fragile thing that cold shatter at the slightest breath. And that scared her. Because what would she do if it broke?"
Finn Shaw has secretly been in love with his best friend, Anna, for over a decade. He has stopped hoping she will finally realize how wonderful they could be together and has moved on. Or so he thought. Anna confides in him that she was assaulted several months ago and needs his help getting over the attack. For years he has dreamed of spending the night with her in his arms, but at this point doesn't want to open old wounds in his heart. He wants her love, not just a night of meaningless sex, as she thinks it would be. He reluctantly agrees to help her and is sure he sees a flicker of attraction in her eyes during their time together. He knows he must find a way to prove to her she can get over her fear of not only the attack, but of building a loving relationship with someone.
Jackie Ashenden is a wonderful storyteller. She takes a dark subject and brightens it just a bit by mixing in some passion, humor and love. I enjoyed how both Anna and Finn innately saw each others strengths but were still worried about their own weaknesses. They want only the best for each other and like true friends they helped keep each other strong over the years. If you enjoy friends-to-lovers stories, this will be a great book for you!
Book Description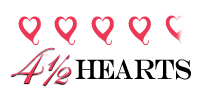 Publisher: Samhain Publishing, Ltd. (February 19, 2013)
When you've been burned, the heat of the moment is the scariest place to be.
Six months after a sexual assault, Anna Jameson has decided enough is enough. She's sick of being a victim, of letting the experience have power over her. She wants her fear of physical intimacy gone, as in now.
In the quest to reclaim her sexuality, she needs a man. A man she trusts absolutely. A man like her best friend, Finn.
Finn Shaw is all about taking risks. He does it every week on his extreme sports TV show. But there's one boundary he's never pushed, and that's his friendship with Anna. When his hyper-intellectual family kicked him to the curb over his dyslexia, Anna stuck by him.
Her request to become friends with benefits throws him for a loop. He can't deny her anything, but this is a whole different ball game. Once they're skin to skin, there will be no hiding the fact that he's loved her for years.
When their chemistry burns out of control, Finn decides he's the one who's had enough. It's time to break out of the friend box—and show Anna that risking her heart is a risk well worth taking. Even if it costs him her friendship.
Warning: This book contains a strong-willed heroine who knows what she wants, a daredevil hero intent on showing her how much more she could have, sexy love scenes that'll melt your heart, and a grand gesture you'll need a tissue for