Falling for the Brooding Doc by Annie Claydon: As a doctor and a championship rower Laurie Sullivan is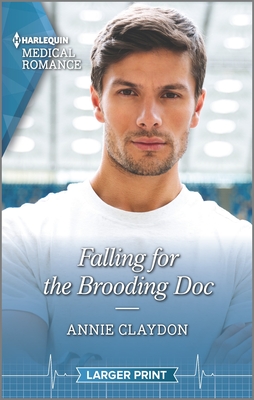 convinced that she knows her own body's limits which is exactly why she refuses to slow down or take her injury seriously.

Much to the chagrin of Dr.Ross Summerby who knows full well that if Laurie doesn't pull up her socks she will cause more damage then it is worth. Which is exactly why he goes so extreme with his warning; either she takes her injury seriously and focuses on her treatment, while helping with some of his patients or she gets the boot from his rehab clinic.
The last thing either of them expected was to feel such a strong pull to the other as they work together at the clinic, soon Laurie is left questioning if the future she has dreamed about is still the one she finds herself wanting now.
I love a good medical romance and this book is one full of steamy goodness! It was an absolute bonus that both main characters were doctors and both of them so headstrong. I have to say I loved that we got to see both of them interacting with the other patients.
Laurie was just great, I loved her passion for rowing and that she gave it her all, however she was one stubborn gal! I really enjoyed seeing her and Ross opening up to each other. These two had such a hot connection. However it was Ross that stole the show for me, I loved that he cared so deeply for all of his patients and that he went the extra mile to help Laurie.
The epilogue was just everything, I loved the way Claydon tied everything together. This was the perfect fast read that had me enthralled from start to end! I would definitely recommend reading this novel!

Book Info:

Publication: June 29th 2021 | Harlequin Medical Romances |
Going for gold is nothing…
…compared to winning his heart
For injured doctor and championship rower Laurie Sullivan, pushing herself to the limit is all she's ever known. But enigmatic Dr. Ross Summerby knows she's not taking her injury seriously. His shock tactic threat of eviction from his exclusive rehabilitation clinic unless she focuses on her treatment and helps with some of his patients works wonders. But the unexpected connection between them soon makes Laurie dream of a very different future!