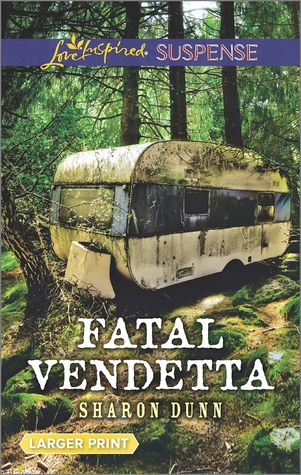 Fatal Vendetta by Sharon Dunn: This is the first time I have read a book by Sharon Dunn, and it certainly won't be the last! Fatal Vendetta is so full of twists and turns, as it tells the story of Elizabeth Kramer, a reporter in a small town in Montana. The reader sees that Elizabeth is haunted by a traumatic past, and is trying to create a safe but fulfilling life for herself. At first Elizabeth and Zack are at odds with each other, both trying to get the first scoop on events in their small town. However, they quickly turn into friends when Zack starts protecting her and rescuing her from an evil stalker. The story continues to unfold as Elizabeth and Zack have to find their way out of many perilous situations. This really keeps the reader on the edge of his or her seat. While they keep working together on ways to find safety, they grow closer to each other and Elizabeth tries hard to learn to trust. I'm afraid to say more…don't want to give away any suspenseful details. Fellow readers, I definitely recommend you pick this book up if looking for a thrilling though at times frightening read.
This is such a well written story. So many times I felt i was right in the thick of the action with Elizabeth and Zack as they fought terrifying situations. It also hit home because I could partially identify- years ago I was on the receiving end of a few stalkers, though thank God their actions were never this extreme. But it was scary, very scary. As a result, I could identify with Elizabeth's fear in a very real way. I could not put this book down, as i was driven by the need to make sure Elizabeth and Zack made their way to safety. Fans of Liinda Castillo and of Mary Higgins Clark will definitely find this a strong suspense, with a touch of romance thrown in.
Book Info:

 August 9, 2016 | Love Inspired |
While reporting on a fire, Montana TV journalist Elizabeth Kramer is abducted—and saved only by the heroics of rival reporter Zachery Beck. But her kidnapper returns, taunting her, luring her to danger and making her relive a past she never put to rest. Elizabeth doesn't like asking for help, but this time she can't stay alone and stay alive.