In Finding Colin Firth by Mia March, three women are struggling to find their way in life and are each drawn for their own reasons to Boothbay Harbor, Maine, in this emotionally charged story.
Bea Crane is still mourning a year after the death of her beloved mother when she receives a mysterious letter. Inside is her mother's deathbed confession admitting that Bea is actually adopted and enclosed is a copy of the agreement with the adoption agency. She is absolutely shocked and unsure what to do, where to go, or who she really is for that matter. Bea tracks down her birth mother's location and decides to go to Boothbay Harbor, Maine, to possibly confront her and get the answers she desperately needs. Her resolve fades when she arrives in town, though, as she anonymously sees Veronica Russo for the first time. She's beautiful and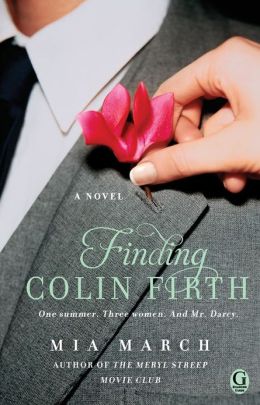 confident while waiting on customers at the diner but Bea doesn't know if Veronica will be willing to relive past events while explaining her decisions to her. After taking a tour of Hope Home, where she was born, Bea meets Gemma Hendricks, a journalist visiting friends and working on a story for the local paper about the fiftieth anniversary of the Home. Gemma helps Bea out with getting an interview and then a job at her friend's inn where Bea also gets room and board. As things start to fall in place, she finally reaches out to Veronica and they meet for the first time in twenty-two years. It's up to Bea to decide from there whether she will try to build a relationship with her birth mother and if she should stick around in the coastal town that is winning her over.
"Bea stared at the photo of herself and her mother at her college graduation, willing herself to remember that she was still the same Bea Crane she was last week. Same memories, same mind, same heart, same soul, same dreams.
But she felt different. She felt different in her bones, in her cells, as though they were buzzing with the electricity of the truth. She had been adopted. Another woman, another man, had brought her into this world.
Why did that have to change anything? Why did it matter so much? Why couldn't she just accept the truth and move on from it?"
Life has admittedly been rather tough for Veronica Russo but she doesn't dwell on it. She became pregnant at sixteen only to have her boyfriend deny the child was his and to have her parents send her to Hope Home, a local place for pregnant teens, immediately. They wanted nothing to do with her and still don't for that matter, but she's made a life for herself despite their cold attitude. She gave birth to a baby girl who she gave up for adoption and then began traveling, working at diners along the southern US. She decided to finally come back to Maine and face her past, to see if she could get rid of the embarrassment and shame of what she went through as a teenager. Since being back, she's been making a name for herself locally with the delicious pies she bakes and sells to friends and businesses. The locals think they're magic, but Veronica knows it's the thoughts and wishes that go into the pies as she makes them that makes each one truly special. She bakes one of these pies on a lonely evening and swears she can feel her baby girl in her arms again, and then amazingly Bea call her shortly afterward to set up a meeting. Veronica has no idea what to expect or if Bea will want to form a relationship with her. She hopes they can keep in touch but knows she has to leave that decision to Bea.
'"Eight o'clock tomorrow night, it is."
And just like that, the baby girl she'd held against her chest for less than two minutes on an October night would be knocking on her door tomorrow.'
Gemma Hendricks feels stuck in her life at the moment. She loves living in Manhattan and can't imagine moving to the suburbs near her in-laws as her husband wants them to do. Unfortunately she just lost her job as a journalist for the local paper. To further complicate matters, she finds out she's pregnant. Gemma doesn't dare tell her husband yet or he'll push even harder to move them to Dobbs Ferry so she can become a stay-at-home mom, and she's not ready for that fight yet. She needs to come to terms with the fact that she's pregnant first. She's already planned on heading up to visit friends in Boothbay Harbor, Maine, so she decides to keep the news to herself for now. While visiting, she gets caught up in the local hysteria over Colin Firth visiting the set of his movie being filmed in town. Gemma thinks if she can get an interview with him, maybe it will give her career the boost it needs. Instead she ends up working on a story about the fiftieth anniversary of Hope Home and interviews past and current residents. During her research she meets Bea Crane and immediately wants to help her. The more she uncovers about the women who have stayed at the Home, she becomes humbled by their courage and ability to make such tough choices. She finds herself in a similar flux, wanting to be a working mom, to find a balance between work and family, but her husband is adamant that he wants them near his parents and for her to stay at home. Gemma is worried they won't be able to come to an agreement on their future and hopes her time in Boothbay Harbor will help her find clarity.
"Who I used to be. That was exactly what Gemma was afraid of: waking up one day and wondering what had happened to the person she used to be."
This is a very interesting, intricate story by Mia March, set in an idyllic coastal town. The lives of Bea, Veronica and Gemma weave together perfectly to create deeper layers to the plot. Each woman has her own personal struggle and we get to see how they come to terms with their situations while creating a network of supportive, loving friends. All the characters, including secondary, were very well defined and relateable, which made this a joy to read. I would definitely recommend this story if you enjoy multi-layered, intensely emotional stories with a hint of romance thrown in.
Book Info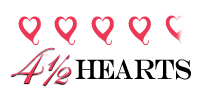 Publisher: Gallery Books (July 9, 2013)
After losing her job and leaving her beloved husband, journalist Gemma Hendricks is sure that scoring an interview with Colin Firth will save her career and marriage. Yet a heart-tugging local story about women, family ties, love, and loss captures her heart–and changes everything. The story concerns Bea Crane, a floundering twenty-two-year old who learns in a deathbed confession letter that she was adopted at birth. Bea is in Boothbay Harbor to surreptitiously observe her biological mother, Veronica Russo–something of a legend in town–who Bea might not be ready to meet, after all. Veronica, a thirty-eight-year-old diner waitress famous for her "healing" pies, has come home to Maine to face her past. But when she's hired as an Extra on the bustling movie set, she wonders if she's hiding from the truth . . . and perhaps the opportunity of a real life Mr. Darcy.
These three women will discover more than they ever imagined in this coastal Maine town, buzzing with hopes of Colin Firth. Even the conjecture of his arrival inspires daydreams, amplifies complicated lives, and gives incentive to find their own romantic endings.