Finding Elizabeth by Louise Forster is a peak into the life of a retiring ballerina who is being stalked by an overzealous fan.
Jack Riley has flown all the way from the warmth of Australia to the arctic cold of Canada in search of his step fathers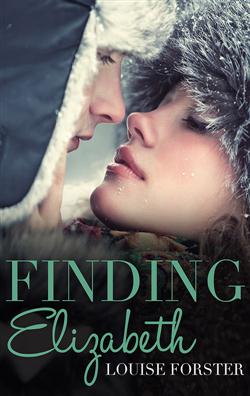 old sweet heart. On his first night in Canada he attends the ballet and he quickly becomes entranced with Katherine Bell, the beautiful ballerina performing that night. After the performance Jack leaves his business card and two roses behind hoping that Katherine will get in touch with him.
The next day he just happens to run into Katherine and gets an introduction to her. They strike up a friendship but Jack is hoping to become more than friends.
Katherine at the age of thirty must retire as a prima ballerina. She has decided to return to her sleepy, snowy, childhood home. She has been followed by a man who is under the delusion that he has a relationship with her. It is Jack who she turns to when her stalker won't leave her alone. Katherine is attracted to Jack but she is afraid to start a relationship with him because he will be leaving Canada to return back home. Will Jack be able to convince Katherine that he is the man for her?
Louise Forster has written a seductive and suspenseful read. While I enjoyed the book, I felt that the storyline moved a little slowly and at times the writing fell a little flat. I did enjoy the characters, Katherine shows amazing courage and strength and Jack is the ultimate alpha hero, fighting to protect her from her stalker. All in all this is a good, romantic story, that will warm your heart.
Rating: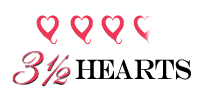 Book Info: Publisher: Escape Publishing – Harlequin Enterprises, Australia Pty Ltd (February 1, 2013)
After a lifetime in the bright lights and the big city as a prima ballerina, Katherine Bell has finally returned home to her small, snowy town where the weather might be frightful, but her friends and family are delightful. She's ready for a quiet life using her skills and knowledge to help her community.
But things aren't as simple as she hoped. There's a blizzard outside, a daredevil girlfriend in her house, and a persistent, sexy Australian called Jack Riley who needs to be kept at arm's length.
And something sinister has stalked her to her snowy hideaway…