In First Kiss with a Cowboy by Sara Richardson, Jane Harding is having an issue writing her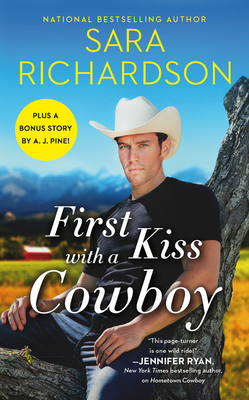 second novel, which no one in her town knew she wrote because she used a pen name.
A return to Silverado Lake to prepare for her best friend's wedding might be just what she needs to get her creative juices flowing. That is, of course, if she can avoid the inspiration of her first novel, her high school crush, bull rider Toby Garrett.
Toby is back home recovering from a shoulder injury, and he's working on the ranch owned by Jane's mother. What Jane doesn't realize is that he's also the best man. The pair are forced to work together to plan events for the happy couple, and they're forced to face what happened between them in the past. But will both of them be able to confront the tragedies of their pasts so they can have a second chance?
I liked Jane and Toby. They're a bit of an opposites attract story. Toby had always been popular and outgoing, while Jane had been shy and reserved. There had been a misunderstanding between the two of them in high school, but that's resolved fairly quickly after Jane returns to town. They both have also suffered family tragedies in the past that they needed to deal with. I thought readers get to see Toby work through his on the pages more than Jane. With Jane, it felt like she just had an "a-ha" moment instead of readers actually seeing her work through it. Still, both characters are ones readers will feel sympathetic towards.
The book is a fairly quick read and, as a result, it felt like some of the story was rushed. Despite that, I enjoyed the story overall. I would recommend it to people who enjoy second chance or small-town romances.

Book Info: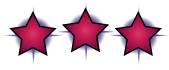 Publication: May 19, 2020 | Forever | Silverado Lake #1
Shy and sensible romance writer Jane Harding's carefully ordered life is crumbling around her. With her latest novel due and her teaching contract at an end, returning home to help plan her best friend's wedding is a welcome distraction. Yet when Jane discovers that the too-hot-to-handle boy who once tempted her is now the best man — and the rodeo circuit's sexiest bull rider — her distraction is in danger of becoming a disaster . . .
Toby Garrett is no stranger to risk. But this latest injury could end his rodeo career for good. Thankfully, his recovery at home isn't as awful as he'd imagined, especially when he comes face-to-face with Jane. The kiss they once shared still fuels his fantasies, but when she walked away, he let her go. Now Toby is determined to fix his mistakes. Can this sweet-talking cowboy prove that the passion still burning between them is worth braving the odds?