Fling with the Children's Heart Doctor by Becky Wicks: When the opportunity to work in Amsterdam with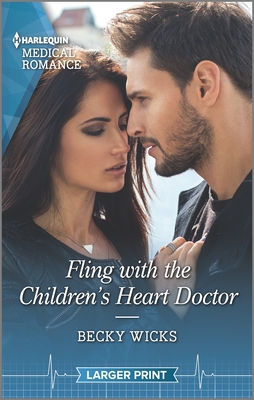 renowned pediatric cardiac surgeon came her way, Dr.Freya Grey was a bit torn between six months working along side such a brilliant surgeon and having to face some of her most painful memories. Things only get more complicated when Freya learns just how distracting and delicious Dr.Lucas Van de Berg truly is, especially when he has his sight set on her. Soon Freya finds her head and heart at ends especially with Lucas showing her a whole new side to Amsterdam, but will Freya allow the hurt from her past haunt her future?
I absolutely love a good medical romance and Wick has truly delivered with this emotionally touching story of two medical professionals trying to find their way to true happiness. I have to say I loved the setting of this book, Wick did a great job with her description of Amsterdam and all the beautiful sights and scenes, sure makes me wish travel was open again!
Oh gosh did this novel really hit me in the feels! I really liked the way both main characters helped each other through the tough patches and that it only made them stronger. I loved the connection that Freya and Lucas formed and that he did not give up even when she put up her walls. I absolutely loved all the secondary characters that added to this story. Liv was just the perfect addition of comic relief with her tarot card reading.
This steamy medical romance is a definite must read that I would recommend all romance fans pick up!
Book Info:

Publication: June 29th 2021 | Harlequin Medical Romance |
Will she find a new home…
…In the surgeon's arms?
For Dr. Freya Grey, spending six months working with Amsterdam's leading children's cardiac surgeon, Lucas Van de Berg, proves a delicious distraction from painful memories. But knowing that she can't stay in the city that haunts her, Freya is torn between her head and her heart. Lucas has shown her Amsterdam in a new light…but is that enough to make her want to stay?