In Have We Met by Camille Baker, Corinne has returned back to Chicago after the death of her best friend. A dating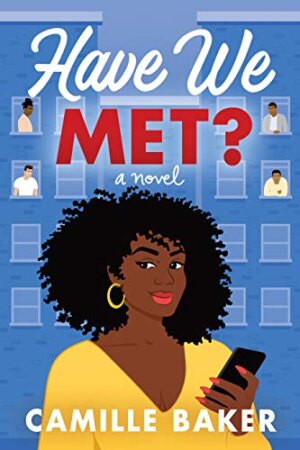 app called Met mysteriously appears on her phone, telling her she'll reconnect with four people from her past, one of which is her soul mate. Corrine doesn't believe it at first, but when a couple people from her past reappear, she starts to have a change of heart.
When she's introduced to Cory, a friend of her cousin's, she feels a connection with him. Only she's waiting for the fourth person that Met predicted she'd meet, so she can't risk falling for him. But what if the app knows more than Corinne does?
It's never really clear how the app ended up on Corinne's phone. While there are hints her deceased best friend may have played a role, it's not entirely clear. It didn't bring the book down for me, but I would have liked to have seen more of an explanation as to how this app suddenly appeared and why she wasn't able to get rid of it.
This book is very inclusive. There's a bisexual character, a deaf character, and a non-binary character, amongst others. While I appreciated the author's attempt to represent all different types of people, it felt like it was a bit too much. It was almost like she wanted to see how many different types of people she could mix in and, in most cases, it didn't feel like it really contributed much to the story.
I liked Corinne and Cory, but more as friends. I didn't feel much of a romantic vibe between the pair. Corinne herself puts far too much trust into this mysterious app, and while Cory doesn't believe it in, they both let effect their relationship.
How We Met is a story of grief, friendships, and love, mixed in with humor and a bit of mystery. While it's a bit predictable, it's still an enjoyable read.
Book Info: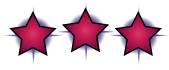 Publication: July 1, 2021 | Lake Union Publishing |
After losing her best friend to cancer, Corinne's life is in flux. She has moved back to Chicago, is considering her next career move (or temp job), and has absolutely no time to look for love—until a mysterious dating app called Met suddenly appears on her phone, and with it, an invitation for Corinne to reconnect with four missed connections from her past. One of them, Met says, is her soul mate…
Corinne doesn't believe the app for a second, but when she very quickly finds herself with back-to-back blasts from the past, she'll have to consider if maybe she's wrong about it. The thing is, Corinne's also been introduced to a really great guy outside the app's influence. As their feelings for each other grow, Corinne has to wonder: With her apparent true love still out there, should she tap yes to the next match?
With help from a new group of friends, her loving if annoying family, and maybe a touch of fate, can Corinne come to terms with the loss she's still reeling from, take control of her career, and find love along the way?