In For Vacation Only by Mila Nicks, wealthy businessman Blake Mulligan gets left at the altar. Blake has always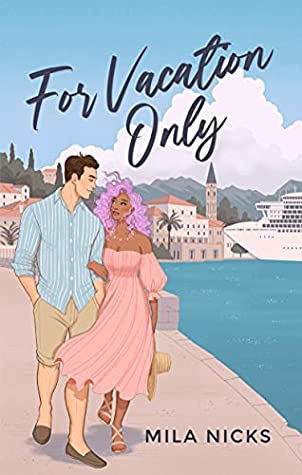 been predictable so he decides to do something he normally wouldn't—he goes on his honeymoon cruise by himself. There he meets cruise singer Jubilee Collazo, who he convinces to become his own personal tour guide on the ports of call.
Blake and Jubilee may be from the opposite sides of the tracks, but there's an undeniable connection between them. When the cruise is over and real life comes back into question, will they be able to find a way to keep their newfound relationship alive?
I'm on the fence about this one. On one hand I liked Blake and Jubilee as people, and I really enjoyed how she took him around to all her favorite places at each stop. On the other hand, I had a hard time believing they'd both jump into another relationship just days after their previous ones had ended. The cruise was only fourteen days so their whole relationship felt a bit rushed and the chemistry between the pair was missing. I also would have liked a little more information about how Jubilee and his family got along, since Blake's father had been insistent, he get back together with his ex. It's quickly brushed mentioned during the epilogue, but doesn't really provide much information. The whole epilogue felt as if it was rushed just to tie things up, compared to the rest of the book which moved at a slower place.
For Vacation Only would be a nice vacation read. If you're looking for a great romance this isn't it, but if you're looking for a light, fun read combined with some interesting destinations, then this would be a book for you.
Book Info: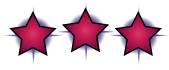 Publication: June 11, 2021 | Mila Nicks | For Love and Travel #1
When wealthy Blake Mulligan gets jilted at the altar, he breaks free of his 'predictable' reputation by going on the honeymoon cruise anyway—without his snobby, socialite fiancée. For the next fourteen days he hopes to escape reality and pretend he hasn't suffered the humiliation of a lifetime. The last thing he expects is to meet beautiful songstress Jubilee Collazo with her honey-sweet voice.
Jubilee is talented and passionate and doesn't just march to the beat of her own drum—she dances to it. While she longs to do more than croon cover songs from a cruise ship stage, she enjoys seeing the world. Her love of travel makes her the perfect person to show Blake around each exotic stop of the Mediterranean cruise.
What starts out as a simple tour guide arrangement, quickly grows into something more. Despite their different backgrounds, Blake and Jubilee discover an incredible connection they never imagined possible. But as their final destination approaches, so does reality. Like points on a compass, their lives seem to be charted in opposite directions—his to the Hamptons and high-society, and hers back out across the rolling seas. Can anything short of a perfect storm keep these two lovebirds together?