In For Your Eyes Only by Sandra Antonelli, Willa Heston is a scientist searching for classified documents when she meets Detective John Tillbrook on the roadside, where she is stranded due to a flat tire. John is instantly drawn towards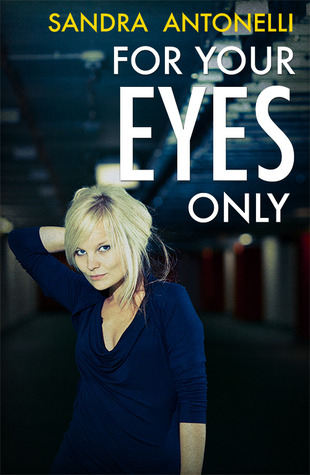 Willa, who keeps her distance from him. But their paths keep on crossing in the small town of Los Alamos and John is determined to get close to Willa.
Willa has a lot at stake-she needs to prove her best friend innocence when he is a top suspect for espionage and she is having trouble keeping up with her double life. John believes in happily after ever's but when Willa discloses her secret,will he feel the same…??
Sandra Antonelli has written a good romance with great research and though she has taken some liberties, I loved the accurate facts whenever something related to science popped up. The characters were mature and were very well written, especially Willa.
The romance was mature with the necessary heat and the twists were good. I had to re read most of the parts to understand what was going on and it was irritating at times but other than that,the whole experience was amazing.
Overall, For Your Eyes Only is a good mature romance with suspense thrown in.If you loved the author's previous work, A Basic Renovation then this one is for your eyes 😀
Book Info

Publisher: Escape Publishing – Harlequin Enterprises, Australia Pty Ltd (September 1, 2013)
The smart-talking, quip-cracking, pop-culture addicted author of A Basic Renovation is back with a new romance for grown ups…
By day, Willa is a mild-mannered scientist; by night, she's on the trail of stolen classified documents. Technically that makes Detective John Tilbrook on her side, but Willa has secrets she can't share.
John is instantly fascinated by the new physicist on the block, even though Willa keeps her distance. A fan of coincidence and happy endings, John has plans for the secretive scientist with the wicked sense of humour.
But Willa has more than her heart on the line – her best friend is at the top of the suspect list for espionage, she's having trouble leading her double life, and somehow her hair just turned purple. As days speed past, Willa's life unravels as she struggles to come to terms with her unexpected feelings for a man she just met. John's a big fan of happily-ever-afters, but will he believe in love and happiness when Willa divulges the real reason she's in town? Will he break the law he's sworn to uphold — for love?