From Alaska with Love by Ally James finds Sara unhappy. She's given up her career to be a nanny for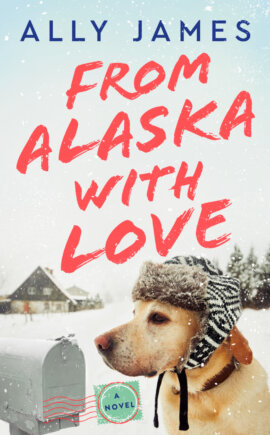 niece, who she loves, but everyone else takes advantage of her. After hearing about a program to send Easter cards to troops overseas, she decides to send not only a card, but a letter telling a little about her life. She's not expecting an answer, but she's thrilled when Gabe responds.
Gabe doesn't really know how to respond to Sara's letter, but he's charmed by her humor. His reply is terse and he doesn't expect a response, but he's thrilled when she continues to write to him. As his time overseas nears an end, they decided to meet in Alaska, where he's living when not deployed. But when he makes a surprise visit to Sara's home and things go unexpectedly, will they be able to put it behind them find love?
At first, I loved the story. I volunteer for an organization that writes letters and sends care packages to deployed service members, and while the chances are slim of ever hearing back, sometimes we do get a response. I could totally relate to Sara's happiness when she received Gabe's responses. We're also told that some service members have a hard time asking for things they want or need, so I could also understand Gabe's hesitation to ask Ally for a simple bag of Doritos. I enjoyed their letters back and forth, as Gabe starts to get better communicating and both start opening up more.
The story lost me, however, when it came to Sara and her family. Her family walks all over her. She's more of a parent to her niece than her brother and sister-in-law are. Her mother counts on her to handle her finances, but then criticizes her when it comes to everything else. Sara isn't happy and not one of them acknowledges or recognizes it. Sara herself admits she's not happy and that they use her, yet she doesn't stand up for herself at all.
Then there's also an incident that happens with Gabe when he shows up unexpectedly at Sara's home. Instead of taking the time to listen to her or understand her, he assumes the worst. When she shows up in Alaska to make things right, he lets her stay at his place but pretty much ignores her. He definitely lost some points due to this, as it made me view him in a negative light.
If I had to break it down, I thought the first half of the book was good, but the second half went downhill, especially after the misunderstanding. I wish Sara had not only stood up to her family, but to Gabe as well. He certainly could have used someone telling him that his behavior was wrong.
Book Info: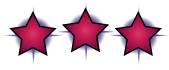 Publication: March 3, 2020 | Berkley |
A soldier has six weeks to convince the only woman he has ever longed for to take a chance on life with him in Alaska….
Sara's letters were the only bright spot during Gabe's devastating tour in Iraq. With each new correspondence he fell harder, needed her more, wanted to be with her. Now, after initially rejecting his offer to meet, she's shown up at the door of his isolated cabin in Alaska looking for…what? Gabe's not sure what made Sara change her mind, but he knows he never wants to let her go.
Major Gabe Randall is everything Sara Ryan wants but nothing she feels she deserves. A modern-day spinster, Sara hides behind family obligations and the safe, quiet life she's resigned herself to living. But secretly, even though she may have stretched the truth about who she is in her letters to him, she wants Gabe. Will he still want her when he discovers the real woman behind the pen?
Once they meet, Gabe asks her for six weeks in Alaska. Six weeks to spend getting to know each other, and then she'll have to decide whether they are better together or apart.