Getting Lucky by Avril Tremayne: Do you want a baby? Or do you want sperm? They are not the same thing.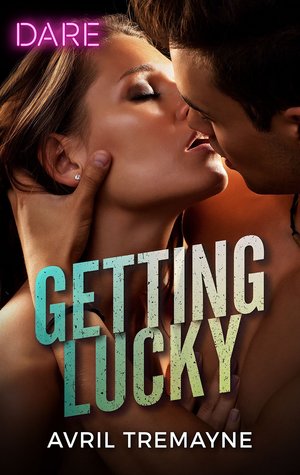 Romy Allen was beginning to understand this statement from her hero. The problem was she had all but given up wanting him.It had been 10 years after all and at this point she was going with the wanting of things she just couldn't have, right? She just needed this one favor from him. Father her child, the only child she would have. That's all she needed.
Matthew, Matt, Carter had known for a while that he had a thing for Romy, but he wasn't good enough for her. Not nearly good enough for her, but there was no way he could say no to her either. So what was he going to do when she asked him to be her baby's daddy?
With these two nothing is easy, Matt is so busy hanging on to the past and Romy is too busy craving the future. Can they meet in the middle and finally live in the present?
TRIGGER warning. If you have any sensitivities about infertility this is NOT the book for you.
Ms. Tremayne has done a really good job telling a story about two friends who have trouble figuring it out. She doesn't do so well with the infertility or "feminine" issue piece she tries to bring in, if you have ever experienced either that is. However if you can see past that this is a hot, fast romp that is deeper than sex, but faster than a budding romance. Great for a quick read by the pool.

Book Info:

Publication: Published August 1st 2018 | Harlequin Dare | Reunions #1
He'll help her get lucky…
And promises to deliver a whole lot more!
With her fertility issues, it's now or never for Romy Allen. Thankfully, her friend Matt Carter will help her research her options. But then the deliciously sexy entrepreneur tears up her IVF paperwork and presents a counteroffer—the old-fashioned way or nothing! How can she refuse? Especially when multiple orgasms are offered as a tempting bonus!