In Coming Home (Texas Sisters #2) by Audrey Wick, when a student strikes out at her on social media,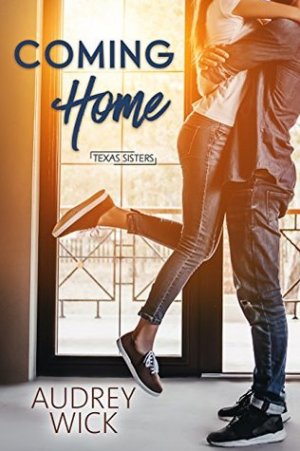 College Professor Mallory Fredrick loses her confidence in teaching and isn't ready to go back. So, agreeing to take a sabbatical, she heads home to Texas to spend time with her family. Luckily, Entrepreneur Alec O'Donnell is able to help her make the move. Yet, the more time Mallory spends with Alec, the more she finds herself doing the one thing she knows she shouldn't – falling in love. Will Alec be able to win Mallory over or will she walk away from her chance at happy ever after because she's afraid of getting hurt?
Although I haven't read the first book of this series, this story can easily be read as a stand-alone and is a story encompassing tough obstacles for this couple to overcome including the shock the heroine gets when she meets the hero's family; a woman trying to regain her confidence after being targeted on social media by a college student and no longer feeling safe; and a hero determined to win the heroine over because – if anything – she could use a friend. Will Alec be able to win Mallory over? Will Mallory be able to regain her confidence and get back to teaching?
Interpreting Mallory's frustration, Iker admitted, "The college may need to look into updating a few of these policies."
Mallory didn't even try to camouflage the tartness in her reply. "Glad I could be the one to bring that to light."
The way this story started drew me in immediately, as learning all about Mallory's situation and how a student can get away with what he does without tougher consequences had me sympathizing with her. Why can't the college do more for Mallory? However, it was from the moment the hero and heroine are introduced to each other where things get interesting, as Alec is a bright spot for Mallory's life with his charming personality and care to do everything he can to help someone in need. Will Mallory put her trust in Alec?
As for the dialogue, it was intense due to the main characters back stories, especially that of the heroine after what happened. What did Mallory do that was so bad that would make a student target her the way they did? However, there were moments where I got frustrated with the heroine, as she'd rather mope than get back to what she loves doing. What will it take to gain back her confidence? Yet, in saying that, as this story progressed, I began to enjoy things from the heroine's perspective, especially once she starts to listen to her sister's advice and starts to let the hero in. While the hero, he's confident, charming, a good brother and I liked how determined he was to win the heroine over, especially once he discovers things about her past and how it connects with his. Will he be able to make things right when it comes to what happened to the heroine? Yet, what I liked most about the hero was how he bought out a playfulness in Mallory and helps her to see that there's still good in the world.
"I'm steeped with a thirst for strong tea."
Alec's chest rose and fell with his chuckling. "Clever with your words this morning, Professor."
"Just glad you're someone who appreciates it." She squeezed his arm as he responded with a kiss atop her head. They shared so much.
Overall, Ms. Wick has delivered a read that I liked where the chemistry between this couple was strong from the moment they are introduced to each other and gets stronger the more time they spend in each other's company; the growing relationship between this pair was delightful and had me loving the way the hero proves to the heroine that he's someone she can trust; and the ending had me loving the lengths the hero was willing to go to for the heroine in order to get answers so she can get back to doing what she loves. I would recommend Coming Home by Audrey Wick, if you enjoy the strangers trope or books by authors Paula Altenberg, Barbara Ankrum, Justine Davis and Joan Kilby.

Book Info: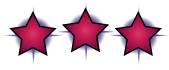 Publication: July 26th, 2018 | Tule Publishing | Texas Sisters #2
College professor Mallory Fredrick loves her job in a city that feels like home, but after a student attacks her on social media, she loses her peace of mind and confidence. When her college offers a sabbatical, she jumps at the chance to escape to her hometown in Texas.
Entrepreneur Alec O'Donnell specializes in helping people in crisis. He's built his company and career on packing up lives as people start over. It's just business until he meets Mallory. Something about the beautiful and fragile woman who still manages to hold on to her sense of humor affects him. As feelings develop, he realizes he's not ready for her to move out of his life.
Can Mallory find peace, or will a second setback keep her from coming home for good?