Going Dark by Monica McCarty starts off with a mission going horribly wrong for SEAL Team Nine. Presumed dead, no one suspects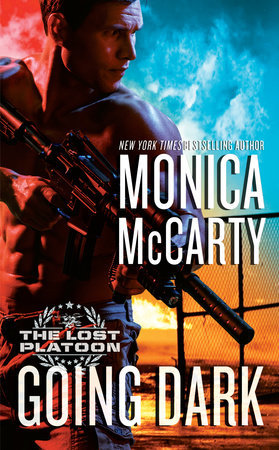 that one of them is working undercover as a boat captain under the name of Dan Warren. When marine ecologist Annie Henderson joins her boyfriend on board the boat, she's expecting to participate in a sit on an oil rig. What she doesn't expect is to find enough dynamite to blow the rig up. Suspecting something is amiss, she has no choice but to turn to Dan to keep her safe. And when things become more complicated than they seemed, Dan just might need to call in his other team members for help.
I had several issues with this book. First off, it starts off with the botched mission. While it provided background on what happened, it was focused primarily on team member Brian Mruphy, who wasn't the character the book was about. So I'm not sure why the book started off focused on him instead of the team member the book was actually about.
There's a side story of black ops member Colt, who had once been a member of SEAL Team 9 and was determined to find his guys. He believes LC Taylor slept with his wife Kate at the time. He now attempts to reach out to Kate, who's in the CIA, to get access to the information he needs. I'm not sure why this part was added to the story. I got the feeling that what Colt thought happened might have not actually been the case. Yet nothing pertaining to that is resolved. In fact, Colt's quest seems to go nowhere in this book, and I can't help but think it's going to be continued in the future books in the series.
Annie…I didn't like her, and it pains me to not like a heroine. She has only derogatory things to say about the military. While I could understand her anger towards it because of what happened to her father after he returned from serving, some of her comments about the military weren't fair. You can't talk about a group as a whole because of one experience.
"…I don't want to see any more of our servicemen who think they are doing the right thing and are only following orders killed or destroyed by a war and a government that has turned them into highly skilled machines…"
This was followed by:
"War is all these men know how to do."
For the record, I have a family member currently serving, and I have several who have served in the past, so maybe I'm just a little sensitive when it comes to these types of negative statements. However, I can assure you he knows how to do more than war, and he's far from being a machine. Needless to say, I wasn't thrilled with Annie's negative outlook on the military. Add to that she had no problem turning to Dan for help, even after suspecting he was military. So it's ok for him to save her, but not ok for him to do his job.
She's also very naïve. When Dan points out her boyfriend was using her account to make purchases, she can't believe it. Then she gets a notification that someone tried to access her accounts and only changed her password. Did she not check her credit card or bank statements at all to see what was being charged? Or did she just automatically pay it without looking, because this had clearly been going on for a couple of months. When she feels like her boyfriend's friend is threatening her, she doesn't bring it up to him at all. There were a few times I found myself shaking my head at her.
Dan was calm and cool under pressure. He also harbors a lot of guilt for the mission mishap in Russia. He believes the team blames him as well, which LC Taylor tries to convince him wasn't the case.
"No one blames you for Murphy's death," Taylor continued. "If you hadn't stopped in the yard, we would all have been in that building and died Think about that."
LC Taylor suspects that the Russian mission went wrong because someone sold the team out. Having scattered the surviving team members around the world, he's working to get to the bottom of it so they could all go home. This aspect of the story is not resolved and looks like it will continue into the future books, so if you're hoping for a resolution, you will be disappointed.
While I'm curious about what really went wrong on the Russian op, and I'm slightly curious about the LC Taylor/Colt/Kate triangle, I'm not sure if it's enough to get me to read the next book in the series.
Book Info: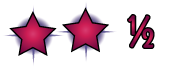 Publication: September 5, 2017 | Berkley Books | The Lost Platoon #1
After walking into a trap on a covert op in Russia, the men from top secret SEAL Team Nine are presumed dead. Not knowing whom they can trust, and with war hanging in the balance, the survivors must go dark and scatter around the globe.
Marine ecologist Annie Henderson joins her new boyfriend on a trip to the Western Isles of Scotland to protest a hazardous offshore drilling venture. When she realizes that she may be swept up in something far more dangerous than she'd intended, there is only one man she can turn to. . . .
She and the mysterious but sexy dive boat captain haven't exactly gotten off to the best start, but something about his quiet confidence makes her think that he's the kind of man she can depend on. Because he's gruff and guarded, she can tell Dan Warren has secrets. But she could never imagine how high the stakes are for him to keep his cover, even as he risks everything to protect her.