Good Eggs by Rebecca Hardiman: Set in scenic Dublin, Good Eggs captures the quirky dry warmth of a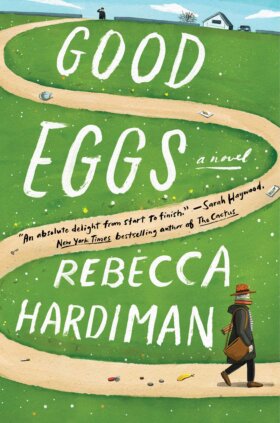 tri-generational Irish family; their flaws, forgivenesses and failings whilst reminding us that unconditional love is the powerful conrnerstone that holds us together. Recently unemployed and tackling the day-to-day realities of being a stay-at-home dad, Kevin, who is also simultaneously caring for his nearly senile mother Milli, appears to have lost his 'zest' for life, whilst wife and mum Grace, is crazy busy working around the clock, to provide the 'bacon' for the family.
Meanwhile, Aideen, the more academic and awkward of Kevin's twin daughters, has shifted into serious teenage angst mode with the typical sulking and sibling conflicts that slowly and surely drive him further and further up the wall – so much so in fact that an expensive private boarding school appears to be the best option for all involved. Juggling the demands of hiring a helper for Millie after her most recent spate of shoplifting and car-park bingles, and settling Aideen into Boarding School, Kevin is blind-sided by a steamy mutual attraction with the schools Administration Officer and courts the idea that this might be the opportunity to get his zest back. As one bizarre yet somehow normal scenario leaks into another, Good Eggs captures the very real and boring elements of family life whilst being punctuated by moments of chaos that are entirely comical and endearing.
For the most part, this is a light read that has enormous heart and warmth despite the frigid Irish climate. Throughout, the three primary characters seem to capture the differences in their generations and certainly the gap between them, yet, the bond of family remains clear. Via Millie, we are drawn back to a bygone era when things were vastly more difficult, and yet, people just got on with it without any thought of whining or complaint. Ironically, in a reversal of patriarchal gender roles, Kevin struggles as a home-maker and desperately seeks to be validated for his contributions by his wife all the while contemplating his value as her husband. And through Aideen we are drawn into the tumultuous world of youth wherein everything is so intense that lessons and consequences are painfully learned only via experience.
Manipulation of tension needed a little tightening throughout and given the slowish beginning, I was expecting a hefty climax. However, pacing and delivery towards the end felt a little off and what eventuates was mildly underwhelming. Overall, this had some incredibly sweet moments and many cheeky quirks that created a very homely vibe from beginning to end, and whilst I was slightly disappointed by the climax and resolution, it was an enjoyable read that was honest in its thematic intent.
Book Info: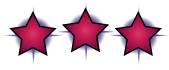 Publication: 2nd March 2021 | Atria Books |
When Kevin Gogarty's irrepressible eighty-three-year-old mother, Millie, is caught shoplifting yet again, he has no choice but to hire a caretaker to keep an eye on her. Kevin, recently unemployed, is already at his wits' end tending to a full house while his wife travels to exotic locales for work, leaving him solo with his sulky, misbehaved teenaged daughter, Aideen, whose troubles escalate when she befriends the campus rebel at her new boarding school.
Into the Gogarty fray steps Sylvia, Millie's upbeat American home aide, who appears at first to be their saving grace—until she catapults the Gogarty clan into their greatest crisis yet.
With charm, humor, and pathos to spare, Good Eggs is a delightful study in self-determination; the notion that it's never too late to start living; and the unique redemption that family, despite its maddening flaws, can offer.