Hard Limit by Meredith Wild: Erica and Blake are looking forward to starting on the next chapter of their lives.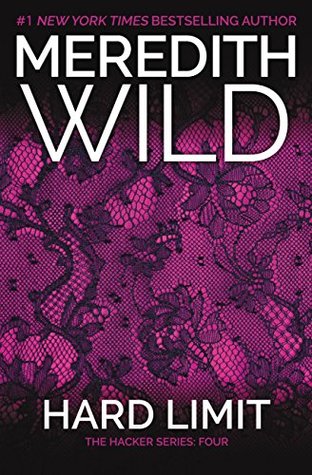 They are engaged and looking forward to planning their future. Things are finally going well with their businesses and their relationship.
The drug I refused to live without, no matter how many times she pushed me away. I'd fought like hell to keep the upper hand between us to protect her, to keep her out of the path of those who would hurt one to destroy the other. I couldn't lose control and risk losing something more important-the one person who'd come into my life and made it worth living.
Over the course of their relationship, Erica has confronted her past and revealed herself to Blake. But now that they are engaged, Erica wants the same level of disclosure from him. She wants to know every part of him, not just who he is now. When she learns of one part of his past, she questions their relationship and dares to push for the answers she craves. Her own past also comes back in shocking and horrific ways.
"Have I ever lied to you?"
I looked up. "No, but you've never told me anything unless you had to. You want more from me…you demand everything. And I'll give it to you, but…"
Hard Limit continues the roller coaster relationship of Blake and Erica where lies, betrayal, and the past constantly test their love and commitment. The Hacker series does need to be read in order as each book begins where the previous book ends. Meredith Wild continues to develop Blake, Erica, and their relationship throughout the series. Ms. Wild tests Blake and Erica as they are forced to face one challenge after the next.
Fans of Fifty Shades of Grey by E.L. James will love Hard Limit and the Hacker series.
Book Info:

Published April 7th 2015 (first published December 9th 2014) | Forever | Hacker Series #4
Blake Landon is a man who has everything-wealth, good looks, and the love of Erica Hathaway. The power couple has been through hell and back, and when life has torn them apart, somehow they have always found their way back to each other, more in love and stronger than ever.
Erica has never been more ready to say I do. On the verge of making the ultimate commitment, she uncovers an unsettling chapter of Blake's history. As she makes peace with her own past and the family who left her behind, she presses Blake to tear down the last walls between them. Determined to know the man he once was, she opens a door to a world beyond her wildest imagination-a world that has her questioning the limits of her own desires.
As danger lurks and dark secrets come to light, will the past destroy their promise of forever?