In Hard To Handle by Christine Warren is set in Dublin, Ireland. Pub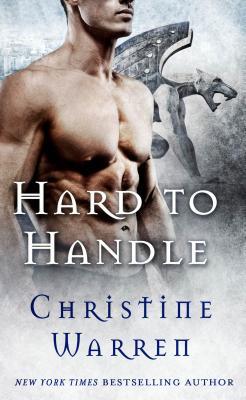 owner Michael "Drum" Drummond is meeting up with his sister, Maeve, when she tells him to run. Despite the fact that his sister has visions of the future and he can magically find items, he cannot believe the scene in front of him: a creature rising out of stone.
Ash is a female gargoyle. Never in the history of gargoyles has there been a female guardian with a male warden, only she realizes that is the case and that Drum is her warden. Drum, however, is not convinced until he seems to gain some power of his own.
Drum watched with his eyes wide and his mouth agape. What the fuck had just happened? One moment he had seen his own death staring him in the face, and the next he had done fair impression of a character straight out of a Marvel Studios film.
When it becomes clear from Maeve's increasingly dark visions that evil is about to be unleashed on the world, Ash and Drum need to call in help from the other gargoyles who are awake as well as their wardens.
First off, this is part of a series and the characters from the previous books are also featured in this one. I haven't read the previous books so had no understanding of the relationships between the other gargoyles and their wardens. It also seemed like some of the demons may have already been freed in the previous books, so I felt like I was missing some information that may have been helpful to know going into this book. If you're considering this book and haven't read the previous stories, start with them first. In my opinion, this doesn't work well as a standalone.
I found Drum to be annoying at times. He goes from not liking Ash to being attracted to her human disguise. He was pretty rude to Ash at first, and it took him a while to warm up to her. I found Maeve also slightly annoying as well with her constant need to insert herself into situations and the way she seemed to want to force Drum to help Ash.
I liked how Ash was stronger one between the two of them and how determined she was to protect Drum and his family despite the fact she didn't really know them. What did bother me was how she kept assuming that even though she loved Drum, she would turn back to stone once the evil was contained simply because she was a female gargoyle. The male gargoyles were allowed to remain in their human/gargoyle forms and stay with their wardens, but she kept assuming that wouldn't be the case with her. It took Dag, another gargoyle, and his warden, Kylie, to set her straight.
Dag just grinned. "I merely speak as I find, sister. Tell me, do you believe it benefits the Light to divide from each other those whom love has brought together?"
"What do you mean?"
"He means," Kylie said softly, "that love is the greatest weapon the Light has against the Darkness. Love is a source of happiness, of joy, of contentment. It's a source of life, because people who love each other build lives together. They build families together. The Light doesn't care who's male and who's female and which one carries the sword in the family. The Light just wants us to love."
Speaking of love, I didn't really the chemistry between Ash and Drum. There were brief moments it seemed to be there, but for the most part it felt like they were only together because the dangerous situation brought them together.
I wasn't crazy about the ending, as it ended a bit abruptly. I flipped the page expecting to see more, but all that was there was a listed of the author's other works. It also felt the resurrection of the demons is going to continue into the next book.
If you've read the previous books in the series you may enjoy this one. Unfortunately, it wasn't my cup of tea.
Book Info: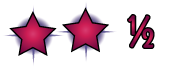 Publication: February 7, 2017 | St. Martin's Paperbacks | Gargoyles #5
The only male among four sisters, Michael Drummond is no stranger to women's strength and formidable will. His Dublin pub, the Skin & Bones, is his refuge, a reassuringly masculine retreat. Until a fierce woman warrior from another realm bursts into his life, bringing with her a battle between good and evil…and an explosive dose of desire.
The first and only of her kind, Ash is a lone female gargoyle, a creature destined to protect mankind from Demons determined to unleash their darkest forces. But her arrival on Earth is more confusing than she expected: her bone-deep instinct to do battle is matched only by her untamed attraction to stubborn, stalwart Drum. If they manage to keep the world safe, can they turn the passion crackling between them into a love that will withstand the test of time?